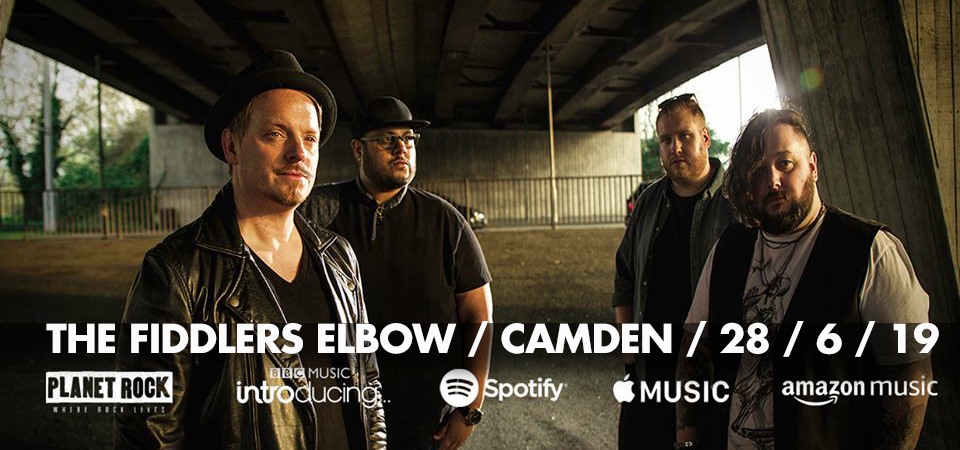 Come and get your live music fix at London No.1 venue! Only a fiver on the door
BY STARLIGHT
Sara Murray – Vocals / Bass
Martino – Guitar
Ivo Sotirov - Drums
Rock Trio. Writing, recording and playing in London / Bristol, UK
Lonely Dakota
In January 2016 Luke 'VonDee' Varndell would meet Jackson and a rabble of other musicians in a damp 'would be studio' in the arse end of nowhere to audition for lead vocals. Having prepared lyrics beforehand the band quickly began to meld together, and fan favourite 'Medication' began to take form. VonDee had never fronted a band before, having previously been a solo acoustic act, and felt naked without his own guitar around his neck. However with the support and encouragement of Jackson his confidence, ability and range grew. In a moment that would have made Marty McFly proud, they had both found 'that new sound' they had been looking for.
In April 2016 Lonely Dakota would release their first single 'On The Rise'. Recorded at the Ranch Production House it received local radio success and LD went on to play a string of shows supporting acts such as SOiL, Wilson and Reigning Days. Later the same year they released their second single 'Low Life' via Revolver Records, but continual changes to the line-up saw the momentum dwindle. Due to disagreements and other commitments, the band lost its rhythm section.
Not to be deterred, and wanting to preach their songs to the masses, Jackson and VonDee set about reconstructing and breathing new life into LD.
Terry 'Tez' Jenvey would join the band in the Summer of 2017 providing thunderous bass guitar and giving a new momentum to the band. In November 2018 LD returned to the Ranch Production House, with producer Kurt Fagan, to record their new Southern Rock ballad 'Dead Stories'. This would go on to receive national airplay on Planet Rock's 'The New Rock Show', with Wyatt Wendels.
LD once again began to gather traction on the local scene developing a loyal and growing fan base. In February 2019 Lonely Dakota would become fully formed into the Southern Rock Powerhouse it is today with the addition of Craig 'The Machine' Sepala on drums. Sepala's years of drumming experience and technical playing has helped to push Jackson, VonDee and Tez to play harder than ever before. Leading to live shows laden with 'behind the head' solo's, chest pounding bass, raspy and haunting dual vocals and earth-shattering drums.
In April 2019 LD once again returned to The Ranch and recorded their debut, five track, EP. Featuring forth coming singles 'End of Days' and 'Overdrive'.
Chernobyl Sunshine Club
As featured on The Tom Robinson Show on BBC 6 Music, CinemaScopic indie rock. "The encapsulated sound of an epic car-on-fire outro".
The debut single 'When Death Was a Boy' will be released at the beginning of August and available to stream on Spotify and Apple Music.
Laissez Faire are an indie pop band that hope to rekindle the UK's love for boyish charm and indie tunes. The three young men take their influences from icons of the garage indie scene, most predominantly The Strokes whose lo-fi sound has helped revolutionise the way the band thought about their music production and performance.
Laissez Faire have recently supported the Indoor pets, Redfaces and Jordan Allen and only hope that their love for the indie music scene will show in their particular sound that they want to portray to their listeners.
Source: The Fiddler's Elbow website