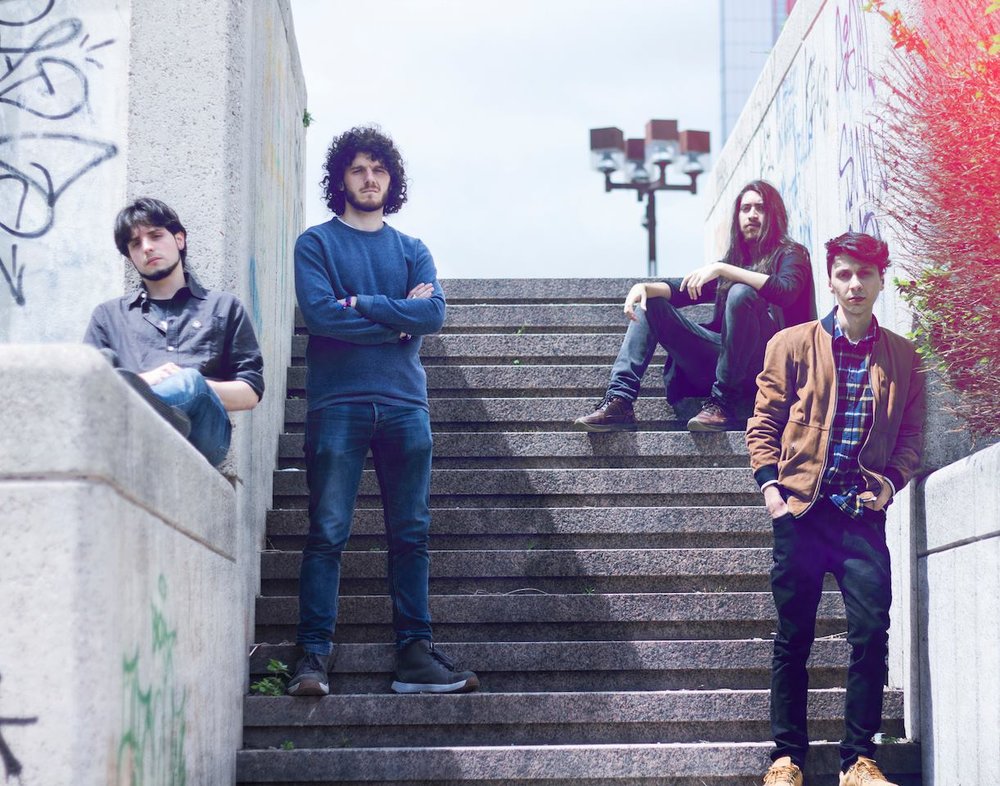 7pm doors for this mid-week smasher! Pay only £5 OTD
Holloway Star is a four piece combo formed in north London four years ago as a group of friends mixing funk and disco rhythms within a rock framework. The members have previously released material under various guises. Most notable is the work of keyboards player Guru George who was a founding member of 80's and 90's pop act Kissing the Pink who can boast appearances on Top of the pops and 2 top 40 hits. The guitarist, Jude, was signed to Immortal records as part of Cambio. The 90's band released 2 Eps, one of which was number 1 in the HMV alternative dance charts.  They along with drummer Robbie form the rhythm section for singer Shane Tanner who recently joined the band.
The Crux
"The Crux reach deep into musical history, reinvigorating and reinterpreting these musical traditions for our time and place with colorful lyrics that paint a fable, tell a riddle and leave you wondering how you interpret your own human experience."
- Gina Lopez, Showbams, "The Crux Leave Their Folk-Punk Imprint on SF"
"Doc Watson by way of Joe Strummer."
- Gabe Meline, The North Bay Bohemian, "Barn Loyalists: Interdependent Theatrics and The Crux"
Drakmah
This ensemble was born with the purpose to satisfy our need to explore different musical worlds, whether those are deserted and cold or fertile and filled with life.

We love to combine opposing genres, instruments and ways of thinking and the key is to find a constant and necessary compromise.

Nothing else lies in Drakmah's core and roots; indeed the foundation itself is due to David and Panda's will to blend their nature, filled with electronic influences, with the (not necessarily) different ones of Mario and Gian, both closer to a more instrumental tradition.

Each and every new song is a unique opportunity to get to now ourselves better, to experiment and keep growing; there's no goal or finish line, just another start. That's our way to reach out to you and guide you into our world.
Fusing indie rock, shoe gaze, folk and electronica, with lyrics concerning the deepest themes of the human condition, James Andrews has made an incredible debut album, entitled The Spirit of Our Time. ''I wanted to make a piece of work that would really resonate with people, in these strange times. The world is changing very fast, and it's important to reflect on this or else we lead the way to trouble'' says the London based artist.
The record was made in his home studio over a five-year period whilst was living in Berlin, ''It wasn't the easiest process. I've been writing songs since I was a teenager, but wanted to approach song writing in a different way. I would programme drums, loop a guitar part, write some words, but then tear down the whole thing and start again from scratch, taking with me only a few ideas from the previous sketch.'' The constant flux of it's creation gave room to what is a deeply personal piece of work, as well as speaking universally to us all about the divided and testing nature of living in this modern age, and what we can do to find our place in it.
James Andrews has used aliases throughout his long musical career to promote work, but this will be the first time he will be using his own name. The Spirit of Our Time is out now.
Source: The Fiddler's Elbow website