Saturday 13th July 2019 - 9pm - 3am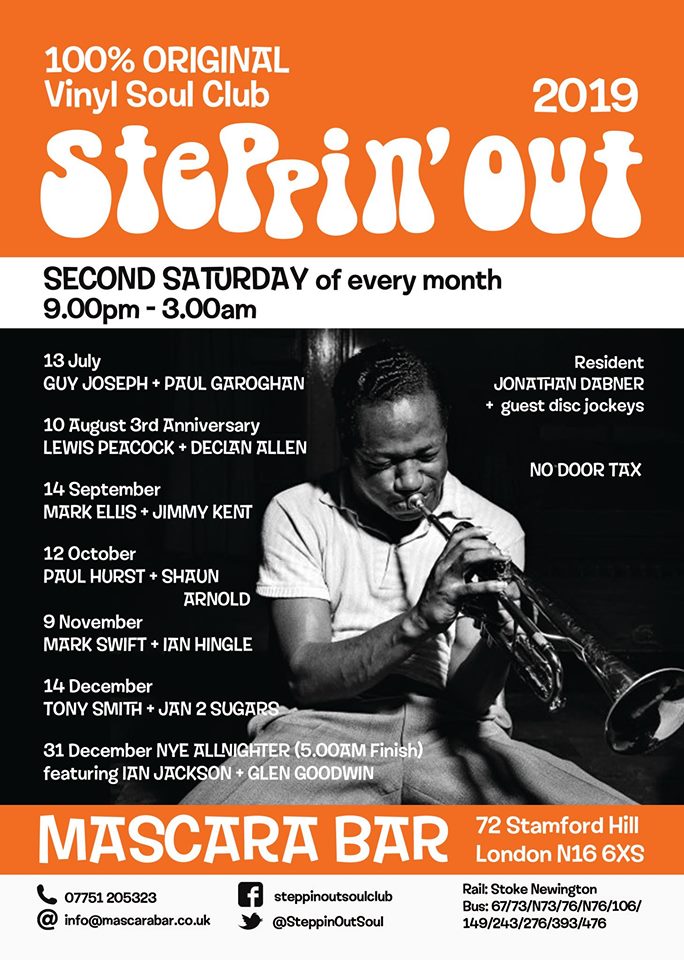 Get high in July at Steppin' Out with two of the scene's most entertaining disc jockeys Ham Yard Soul Stew's Guy Joseph + Night Owl's Paul Garoghan. If you got dancin' feet/And your disposition's sweet/Gotta be the very place/To show your pretty face?!
Obviously it's OVO Rare & Northern Soul/Motown/Rhythm & Blues/Boogaloo/Mod Jazz!!
Yeah - the Mascara Bar is a terrific late night venue & the music will be magnificent - no argument! Top sound/wooden floor/3am licence/no door tax.
FREE ENTRY
Source: Mascara Bar website