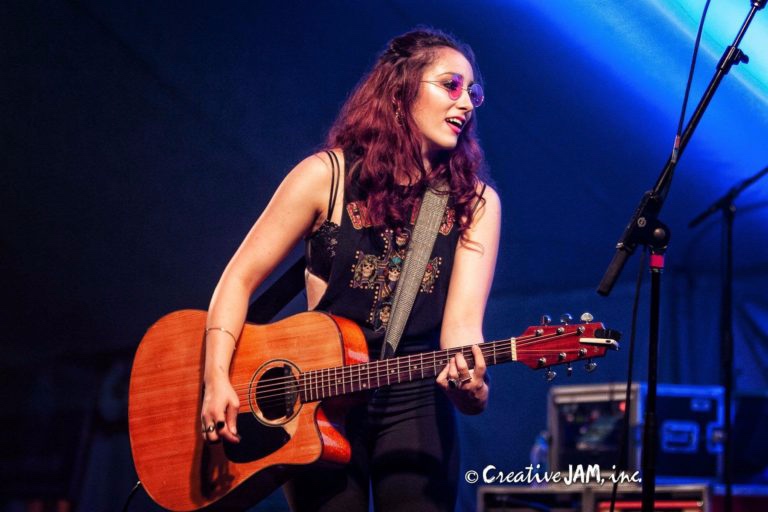 Sunday doesn't mean the weekends over! Not with this kind of line up! £5 OTD
Juicebumps is a spookwave band from San Francisco, CA.
The Devon Worley Band was forged out of raw talent. Devon's undeniable ability drew top-tier touring musicians to her side at a very early age. While every other teenage girl was hanging out at the mall snap chatting their boyfriends, Devon's teenage years were spent paying dues, traveling with her band, and touring relentlessly across the heartland; playing just about every bar, fair and festival in the grain belt.
Now in her early 20's, Devon Worley and her band have taken the Midwest music scene by storm and are garnering critical acclaim and national attention. Their latest full length album "The Sunrise Resistance" has caught the attention of not only country music fans nationwide, but also Nashville insiders eager to see more of the band's no-rules writing style.
Riding their own raw edge of country and rock, this band is turning heads and making waves, while bringing a brand new attitude to country music. From their songwriting style to their studio recordings, the girl and her band are forging their own unique path. However, their true love is the stage. Their passion for the live show, the audience and their fans is evident; and their talent undeniable.
Fill In The Blank are a 5 piece Hard Rock and funk band from Angoulême, France. Created from an impromptu jam between long time best friends they have now evolved into a fully fledged project. With influences such as Red Hot Chilli Peppers, Mötley Crüe and Lysistrata. They are no strangers to delivering fully energised live sets of their own songs and creating a wild partying atmosphere.

Seanie Vaughan is a indie rock and folk artist from Connemara, Galway, Ireland. In 2011, Seanie released his debut album "Altered Vision" which reached no.5 in the Irish Indie Album Charts. The album features lyrics with obvious connotations of growing up in rural Ireland. Vaughan spent much of his teenage years perched behind the taps in the family bar in Clifden – perfect training for any prospective songwriter. The lyrics lead towards themes dealing with landscape, growing up, love, politics and alcoholism. There is a definite sense that the album was influenced by folk singers like Bob Dylan. There is a real sense that, through this album, the listener is building a relationship with the artist – getting to know his thoughts and emotions through the lyrics and music. 
In 2015, Seanie released his second album, "Redemption". At first listen it can seem like a totally new departure for the artist but in many ways it develops on the themes encapsulated in "Altered Vision". The album leans very much toward the rock genre but the songwriting remains a very strong element as Vaughan struggles with the ideas of the changing face of society on a cultural and political level and the sense of national identity. However, there are also deeply personal elements to the album exploring issues like the loss of love and depression.  In parts it has a darkness to it but there are also contrasting elements of friendship and love. A key to Vaughan's music is that each and every person should be able to relate to it and take something away from it for themselves. It has had high praise from national and international press - Hot Press Magazine, in a six star review compared Vaughan's "Redemption" to The Beatles and PureM heralded the album as 5/5 "not to be missed" and singled Seanie as "Unmissable, Redemption shows Seanie Vaughan is en-route to becoming an integral part of Irish rock".
Seanie has toured his works nationally and internationally, in Britain, France, China and most recently on a tour of House of Blues venues in the U.S. A third album is very much in the pipeline with new material being showcased at each gig.
Source: The Fiddler's Elbow website