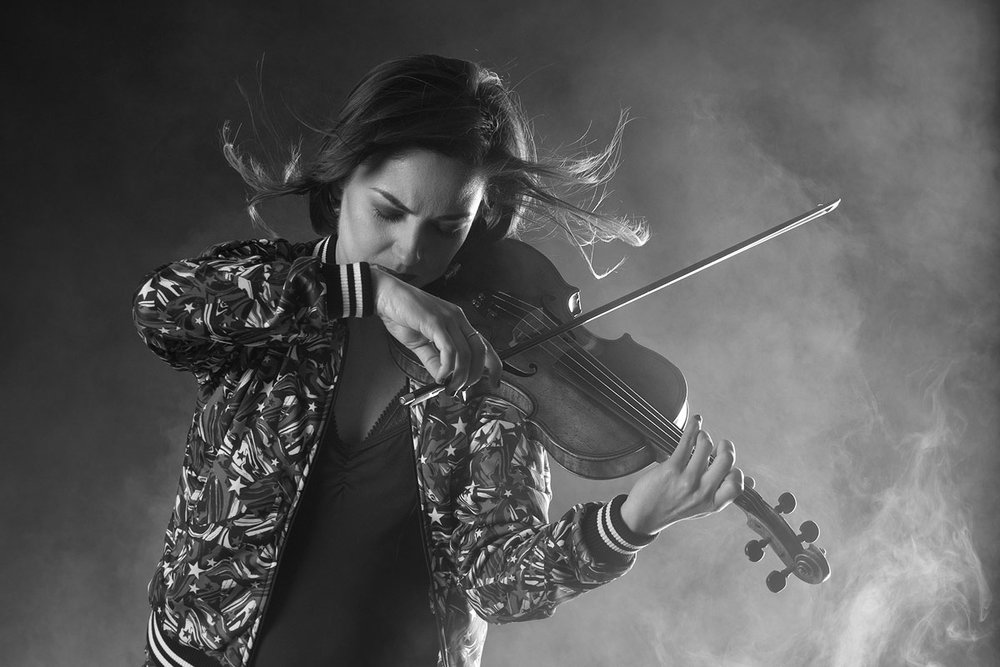 Only £5 OTD for talent like this- Are you mad!???
Fill In The Blank are a 5 piece Hard Rock and funk band from Angoulême, France. Created from an impromptu jam between long time best friends they have now evolved into a fully fledged project. With influences such as Red Hot Chilli Peppers, Mötley Crüe and Lysistrata. They are no strangers to delivering fully energised live sets of their own songs and creating a wild partying atmosphere.
Aga Olek
'THROUGH THE LANDSCAPES AND COLOURS OF MY MIND'
I SEE MUSIC THROUGH PICTURES. ALL THE COLOURS, SHAPES AND LINES BECOME SOUNDS.
I am a violinist, singer, and songwriter from Poland, currently living and working in London.
I run a solo live-looping act as Aga Olek.
My adventure with music started in early childhood. I was learning classical music under the watchful eyes of my teachers. Playing became a big part of me as I was growing and exploring the mysteries of the old and contemporary masterpieces. After graduating from the Music Academy in Katowice I was an orchestra member, chamber musician, and soloist in several formations. I kept searching for the music I've heard deep inside me. I was crossing the genres and experimenting, finding new colours in the musical palette.
Finally, I established my own project in 2017.
Lil guillotine is a hot new rapper and producer out of Madison, WI, dropping original beats and hard line militant anti-capitalist lyrical flow.
With over ten years of community organizing experience, lil guillotine stepped up his message spreading techniques by donning the revolutionary rap hat. Inspired by his work with the abolitionist bail fund, Free The 350 Bail Fund, lil guillotine began writing as a means to address the dearth of abolitionist rhymes on the market.
Source: The Fiddler's Elbow website