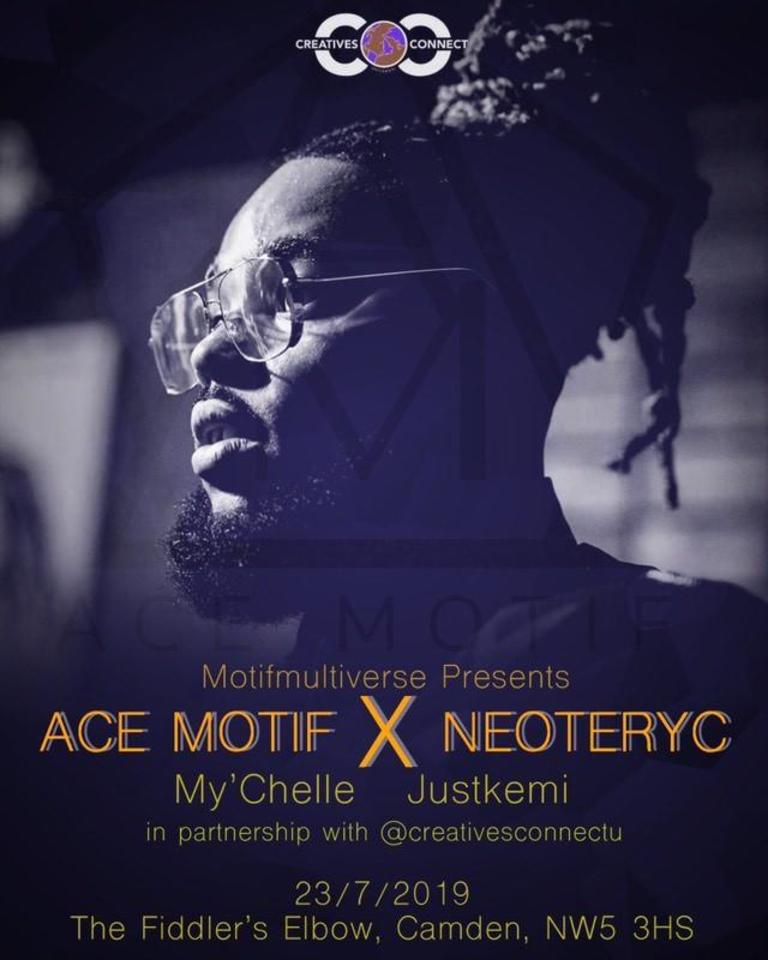 Ace Motif has teamed up with Neoteryc to put on an night of pure soul and live music. After the success of our live session we decided to take it to the big stage and invite all along to watch and be a part of this music filled and selfless experience. 
Ace will be joined along with the amazing songstress 'My'Chelle' and the amazing violinist 'Just Kemi'.
Tonight is the night we let ourselves go on a spiritual and soulful journey.
TICKETS - https://shoobs.com/events/41319/bookings/new
Source: The Fiddler's Elbow website