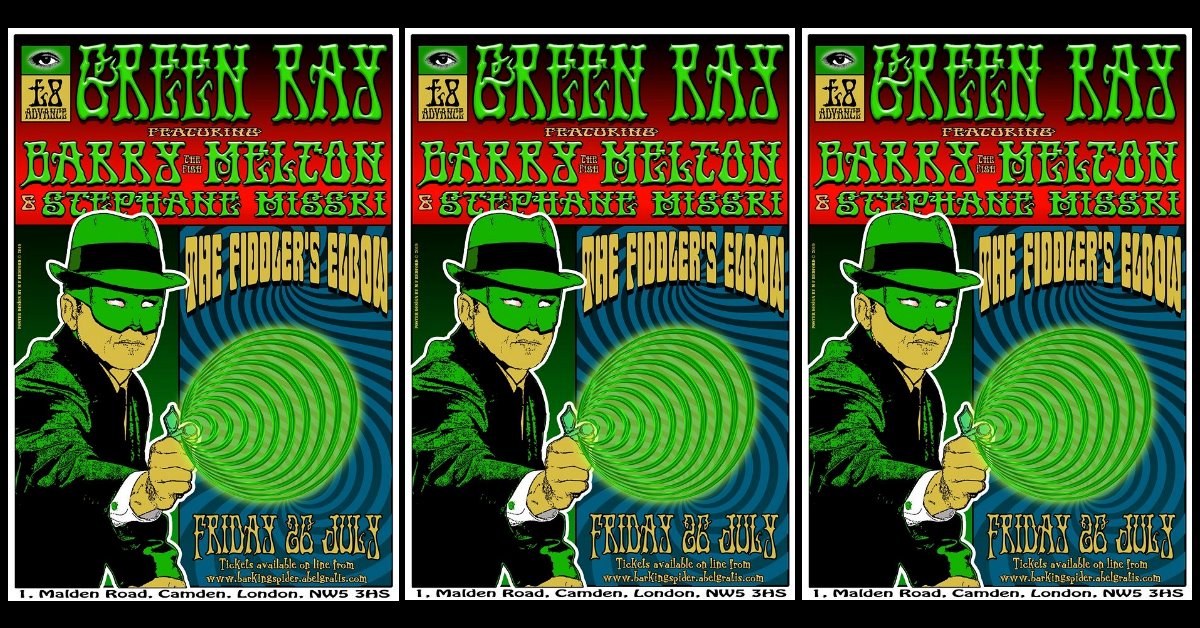 THE GREEN RAY - featuring BARRY "THE FISH" MELTON & STEPHANE MISSRI
50 years ago this August, the psychedelic rock band Country Joe and The Fish played at Woodstock , surely the most famous festival of all time. Their performance was one of the highlights of the ensuing movie. Barry "the fish" Melton is the co-founder and original lead guitarist of the band, one of the most influential groups in the San Francisco music scene during the 1960s. Their innovative guitar melodies and distorted organ-driven instrumentals were significant to the development of acid rock.
Barry performs with his band throughout the U.S.A, and tours Europe in the summer with the noted French musician Stephane Missri, who joins him at "The Fiddler's Elbow".
Barry & Stephane are delighted to be playing a full electric gig with The Green Ray, who are signed to Reckless Records and have a reputation as one of the top U.K psychedelic bands. Last year they played together at a sell out event in Hackney, and can't wait to be getting back together with these guys again!
Support is by James Hollingsworth, a superb solo psychedelic singer/guitarist from Bristol.

Advance tickets (£8) are now available from www.barkingspider.abelgratis.com via Paypal, or £10 on the door.
Source: The Fiddler's Elbow website