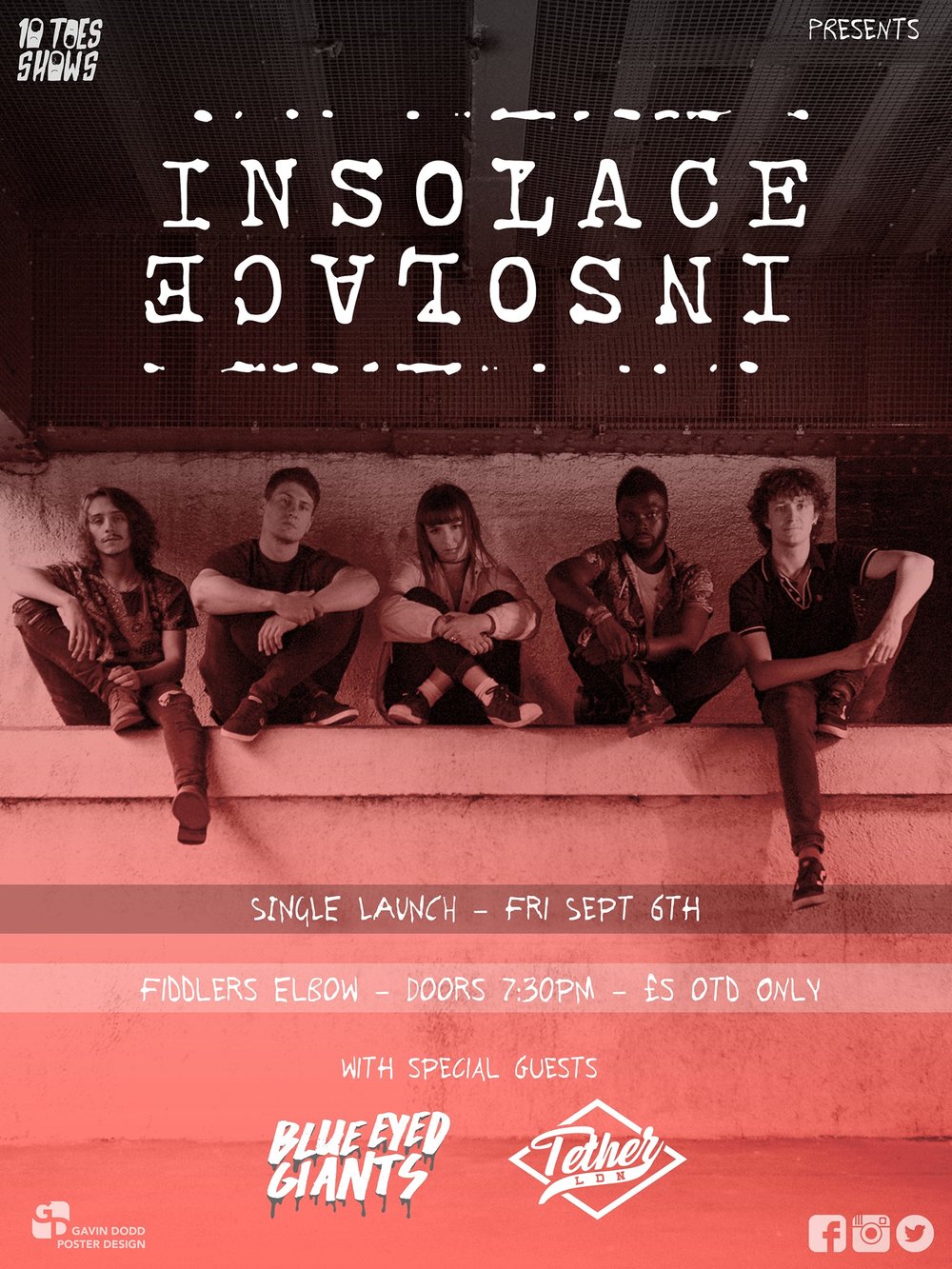 September 6th celebrates the first single release from Insolace with a special live performance at the Fiddler's Elbow - Camden. Supporting will be Blue Eyed Giants & Tether.

***£5 ENTRY***
(All Ticketing On The Door)

Insolace
London based band Insolace, formally known as Oceans, make a long anticipated return after taking a year out reinventing themselves. New name... new sound... still flying the flag of alternative rock, but now with a female singer!

Blue Eyed Giants
Blue Eyed Giants are a London & Brighton based Pop / Alt-Rock band, these guys are known for their angelic melodies, chunky riffs and poppy hooks.

Tether.
Cathartic Post-Hardcore band hailing from London. Break your tether. Live free.
@tetherldn across all socials.

Source: The Fiddler's Elbow website