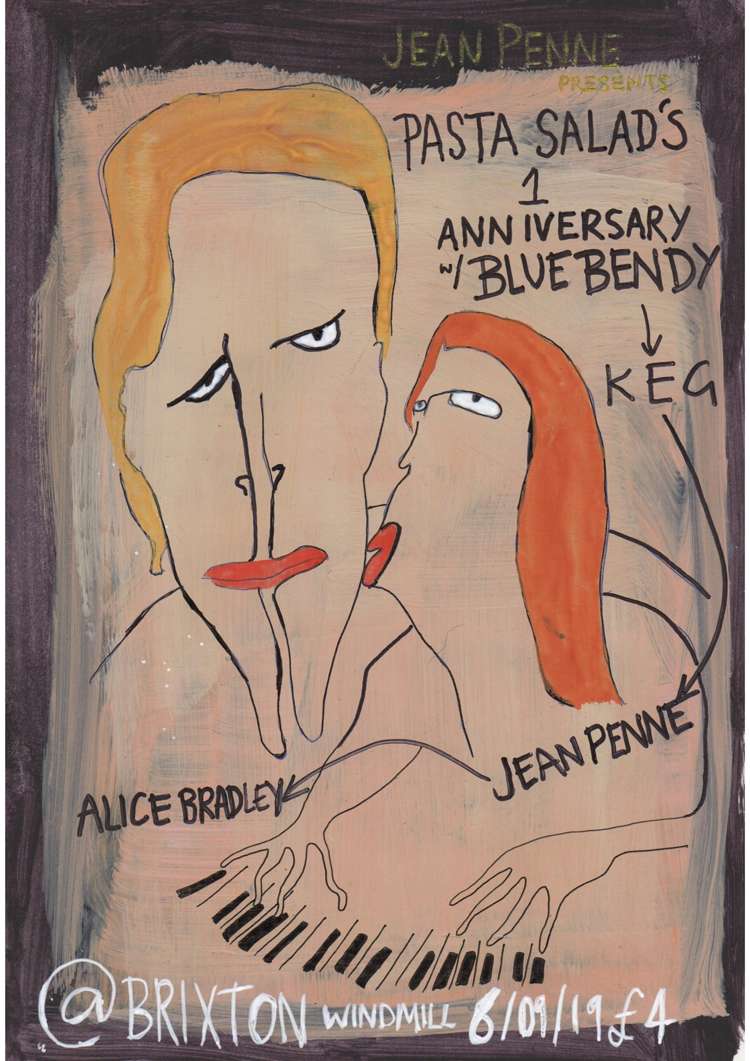 JEAN PENNE'S PASTA SALAD 1 YEAR ANNIVERSARY - PRESENTS A SELECTION OF THEIR FAVOURITE BANDS FROM THE LAST YEAR.
BLUE BENDY
Fresh from dropping the indie shlanger 'Suspension', they grace us with their pastoral post punk.
https://www.youtube.com/watch?v=F6iyLeWDlac
https://www.facebook.com/bluebendyband/
*JEAN PENNE & THE PENETRATORS *
Pasta man vibrations. From Milton Keynes to Basildon he trudges the M25 and lays honking piles of oration on the fetted carpets of Premier Inn. Joined by the effervescent Pennetrators.
https://jeanpenne.bandcamp.com/track/simon-virgo
KEG
Jagged post punk crooners.
https://soundcloud.com/user-912774363
https://www.facebook.com/kegbandboys/
ALICE BRADLEY
Finger picky, funny and beautiful.
Source: Windmill Brixton website