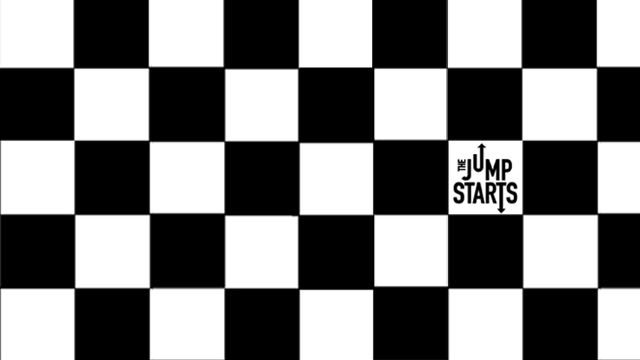 £5 on the door
The Jumpstarts formed in late 2018, when a group of like-minded individuals came together with a dream of beating back the dreary British winter with sunny Ska music. Based on a mutual love of imported and domestic recordings, the initial sessions fostered a combustive sound that set heads bobbing. With the addition of Luke and Rich, the sound was rounded out and the fire blazed!

Intensive research efforts followed. Arrangements were tried and tested, abandoned and revived; elements from a multitude of genres were transformed and assimilated into the overall sound; the abilities of all involved were stretched and tested as never before; the very limits of Ska were pushed to the point of breaking, galvanising a breakthrough into unknown territories. What became clear was that the music was very, very good.

Now, the Jumpstarts are delivering the hard-won fruits of their labour to the eager masses. Resonating ear drums and heart strings alike, the Jumpstarts are surely not to be missed.
Glue Men
Glue Men are a Grunge, Rock,Punk, Alternative band hailing from South East London.
Friday In The Danger House (Single) release February 2019.
Citrus Society
A jazz sextet couched in the blossoming London jazz scene, bringing you zesty beats, fruity melodies, juicy harmonies, and a citrusy sonic space.
Blak Emoji
Multi-musician, songwriter and producer Kelsey has been around the block, having fronted a long-running, successful rock band based in NYC's Lower East Side. But Blak Emoji, the current face of Kelsey Warren, is something entirely different and new--both for Warren himself and for the listener weary of monotonous music trends.
Blak Emoji is where he blends together current and classic pop inspiration, mixing his tendencies as a brainy, substantive and complex writer with a fixation on synth sounds. Tying together his longtime interest in alt-rock (think Nine Inch Nails, Bjork) with a more recently kindled romance with modern and retro dance beats and in between (Phantogram, Little Dragon, Childish Gambino), Warren has found his niche.

Source: The Fiddler's Elbow website