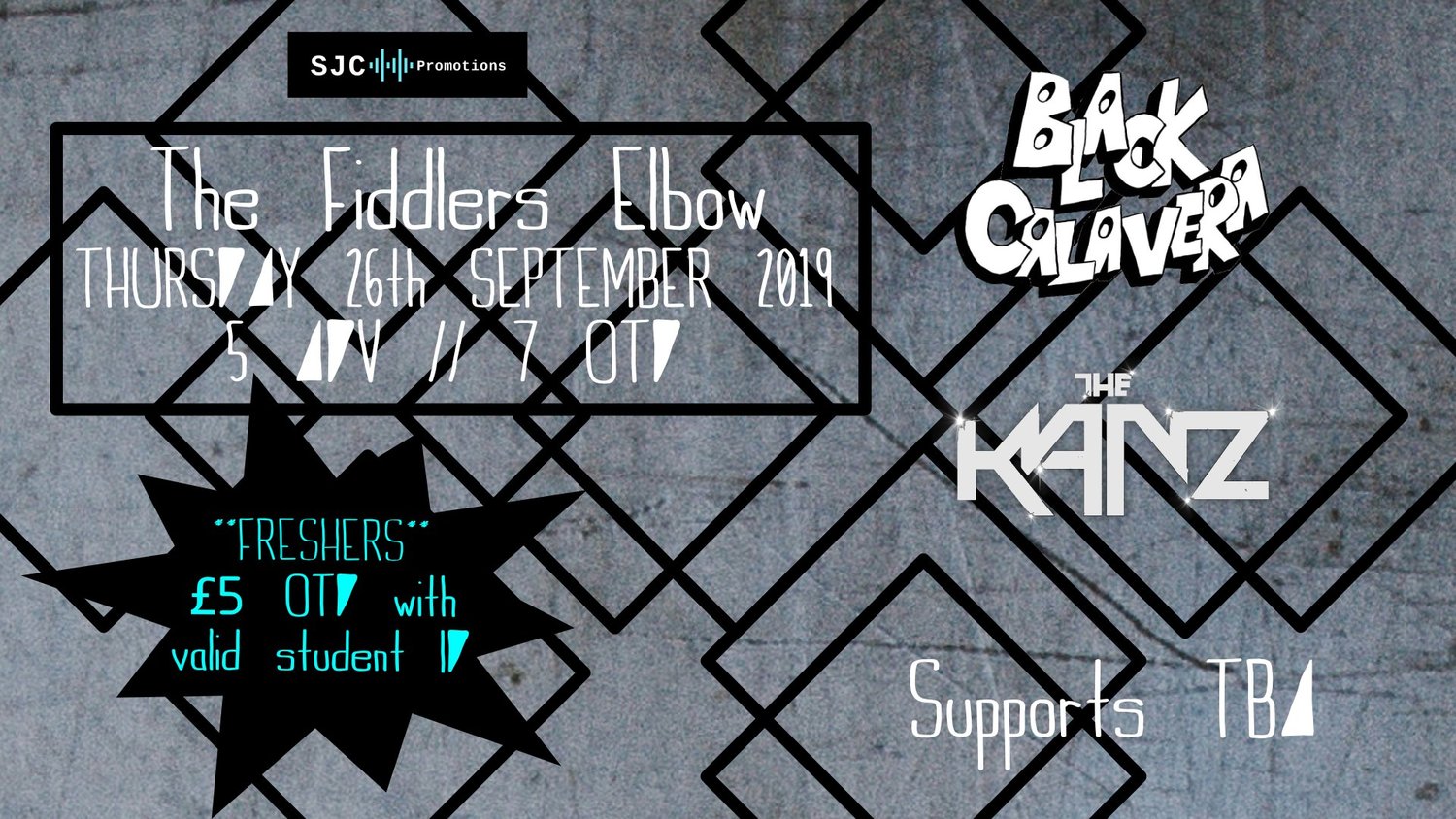 SJC Proudly present a night of incredible live music from Black Calavera + The Kanz. Join us on the 26th September 2019 for the best indie/alternative vibes in London today! Tickets are £5 in adv & £7 Otd.
Black Calavera are looking to bring a new, old sound to the music scene. Some kind of beach grunge to avoid the pressing question, since the mix of genres from one track to the next is hard to pin down. A group of riff-raff individuals with an alternative twist for the people who are done listening to the wishy-washy nonsense.

The Kanz is an all-original 4 piece band based in London,
amazing rock shows with alternative punk rock songs, deep emotional tunes and party vibes.
TICKETS - https://www.eventbrite.co.uk/e/sjc-presents-black-calavera-the-kanz-tbc-tickets-70823283347?aff=efbeventtix&fbclid=IwAR0sgpgPTcCuuWHTReFYZkPX0jxzSnTyBrbeKWOO9WPvvVse6JVvbGgDKHw

*MORE ACTS TO BE ANNOUNCED SOON*
Source: The Fiddler's Elbow website