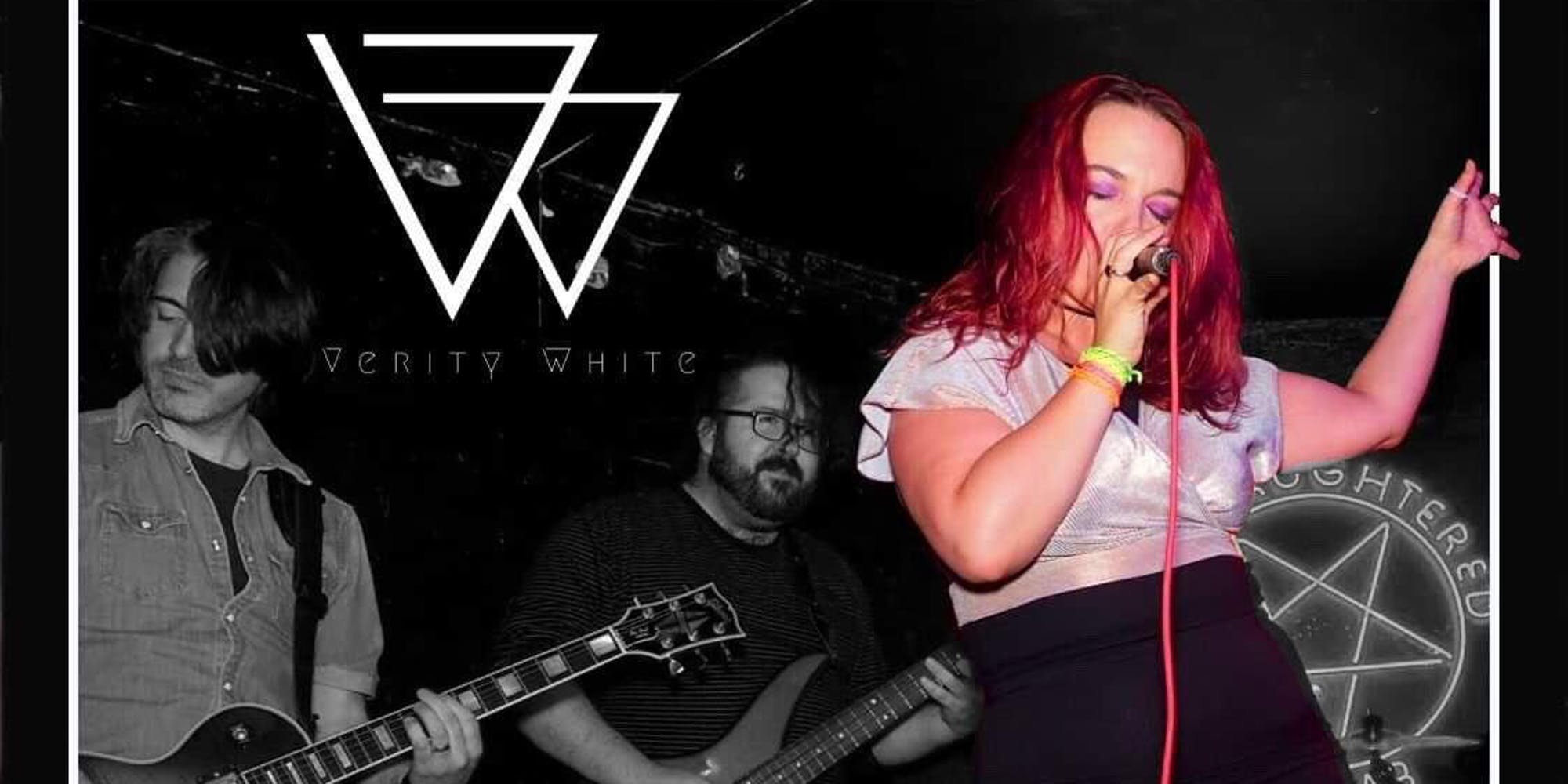 "There's something exciting going on here, the birth of a fiery new talent" - Poweplay Magazine

Join Verity White and her band on their official RECLAIM SET FIRE tour!

A hard-hitting rock band that are quickly becoming a serious contendor in the regonal rock scene, Verity White and her band believe in what they do and continue to deliver catchy anthems with soaring choruses. This female-fronted powerhouse combines influences from grunge, punk, indie and rock and mashes them up to create brutal yet beautiful alt-rock music, for fans of Dream Wife, Shinedown, The Pretty Reckless, Pearl Jam, Skunk Anasie and Tori Amos! Here they bring their second album, Reclaim Set Fire, on tour alongside favourites from thier other releases.

The band's songs deliver non-stop energy and unforgettable meldies which have landed them slots at festivals and venues across the UK; including: Wildfire, Lechlade, London Zoo, The Slaughtered Lamb and Pizza Express Live, as well as a recent BBC Radio live lounge set.

Come and catch them live and see what others already know!

"Her lyrics are poetic, her message inspirational and her voice is sublime." Down the Front

WWW.VERITYWHITE.COM

Limited Early Bird tickets available at £7.50 for advance bookings only.
Source: The Fiddler's Elbow website