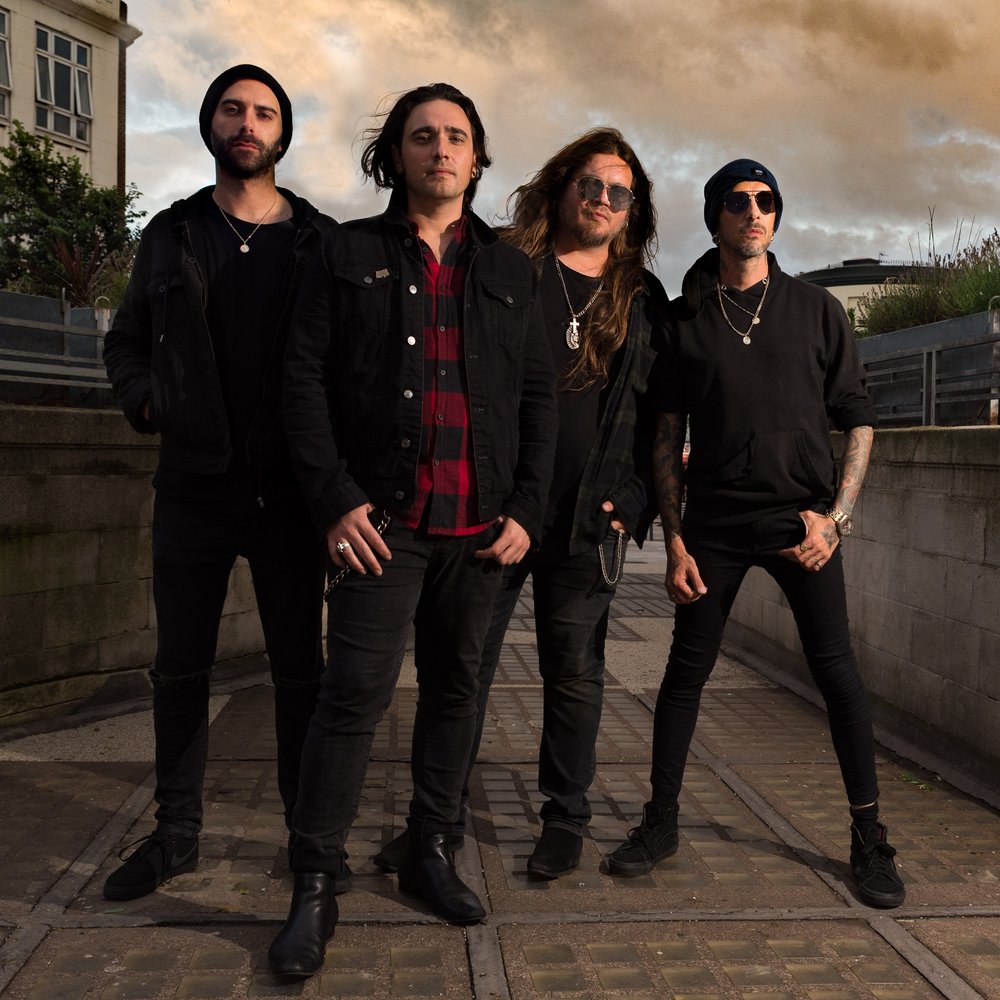 An incredible night in the making! Only £5 on the door!! DON'T MISS THIS
Madre Sun is a Rock 'n' Roll band from London/UK.
Eduardo Cavina - Vocal/Bass
Tyson Schenker - Guitar
Flipi Stipp - Drums
Matt Cavina - Backing Vocal/Guitar
DELANEY
Epic Alt Rock outfit Delany have a career spanning over 30 years Collectively, originally formed in 1982 under the guise Smokestack they achieved a large following in London and surrounding areas. After playing every major venue across the capital and a string of sold out shows they had attracted major label interest but unfortunately decided to split in the summer of 87. The Front man Andy then Joined up with the musicians from Fields of The Nephilim and formed Rubicon 1991, That saw the Release of 1st album – What starts, Ends in 1992 that saw the band tour extensively throughout the UK and Europe. They followed up with 2nd Album Room 101 in 95 that lead to another successful UK and EU tour before deciding to spit later that year
After a 20 year hiatus Delany are born and Producer and Multi-Instrumentalist Andy J Davies starts recording Delany in 2016 and brings in Pat Walters to Lay down drums on the tracks, Unfortunately due to illness all work is halted between 2016 and 2017 and the future looks unclear. Recording resumed in late 2017 and the tracks are coming thick and fast and a masterpiece begins to emerge itself from the studio.. Delany are finally on the way… The wait is nearly over..
30 years in the making and 1 album to change the world.. Delany are coming .
Flowers of Palo
Indie-alt rock band from Cornwall
Emma Chamberlain-Lead Vocals and Rhythm guitar
Oscar Agliano-Lead guitar
Bobs Doughty-Bass Guitar
Connor Powell-Drums
The KARMA CREEP were born out of the unexpected encounter of friendships. When they first met, they realised they had something very important in common: the strong passion for music and by binding their artistic talents they came out with their own life style. The wrong note, the dissonant arpeggio and the uptempo measure are not very important, according to them: what really matter is the way they play, with their souls, completely free and full of deep sentiments that only music can get over, but only a few can understand. Their identity gets stronger when they create, giving birth to their songs, in that creative place where they can gather and bind their feelings, sewing sounds on their skin, melting with music, turning their feelings into music notes.

Souls free on stage, where all the deepest emotions and true feelings turn into music.

Source: The Fiddler's Elbow website