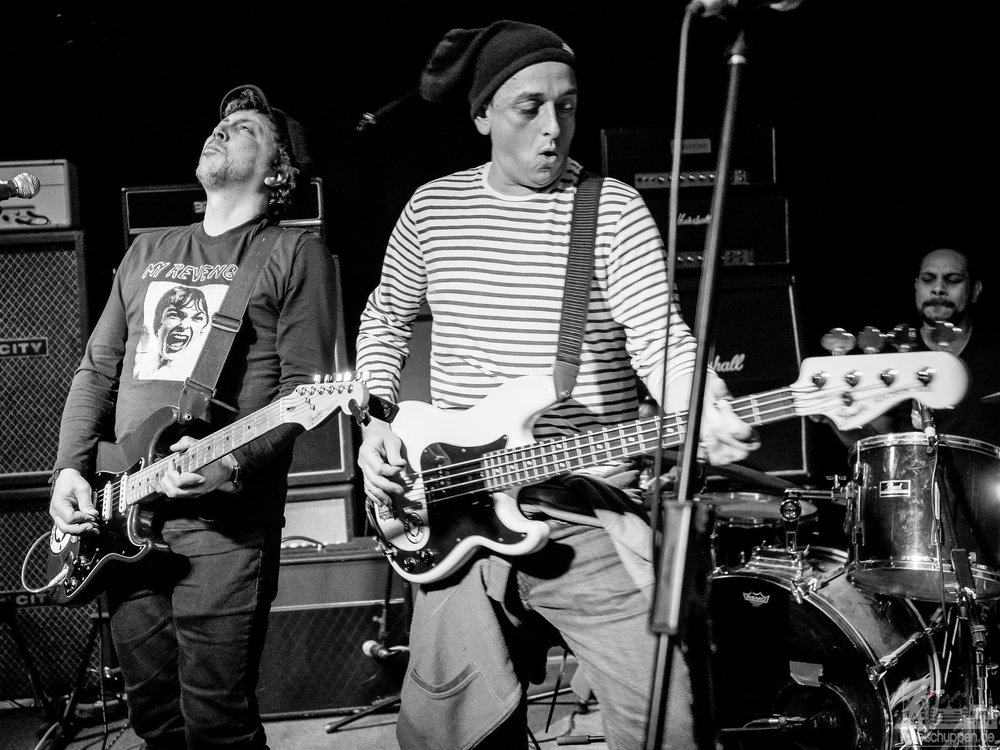 BRUNK! is a (usually!) 12-piece brass and drums band! No strings! No singers!
The band was formed in 2014 to make music on real instruments in opposition to the completely digital direction the world is taking.
We want to remind adults and show children who are growing up behind a screen what can be done with analogue, low-tech, human-powered instruments and a bit of the punk DIY spirit!
We play classic punk rock and ska tunes mainly (think Ramones, Clash, Skatalites...) and we welcome players of all skill levels, musical background, ability - enjoying playing the music and enthusiasm is all we ask.
Venues and music shops are closing, music is played for the wrong reasons…fame, ego, money…it doesn't have to be this way.
We blow into tubes and whack drums, make a noise, and we like it!
The Crazy Peace Of Mind
Alternative-Rock trio from Nottingham UK, formed in spring 2015 by Manuel Pena on guitar and vocals, Simon Strong on bass, and Luini Quezada on drums. Their style is a fine cocktail of 90's grunge/modern punk, 80's alternative, and 70's classic rock, all stirred together creating a very original and powerful sound. The band released their first single, Pick Up My Gun And Run in Dec. 2016, gathering great reviews and radio coverage. After a long run of performances all around the UK, the band released their debut album in September 2017, featuring singles like Alison Brown, The Time Machine, The Drug That I Need and Pebbles Around The Sun which are presently been broadcast in several radio stations around the UK. The band completed their second European tour in April 2019, and currently in the studio working in their second album, from which they have released two new singles; Where's The Money John? and Billy's Colourful Phone.
Source: The Fiddler's Elbow website