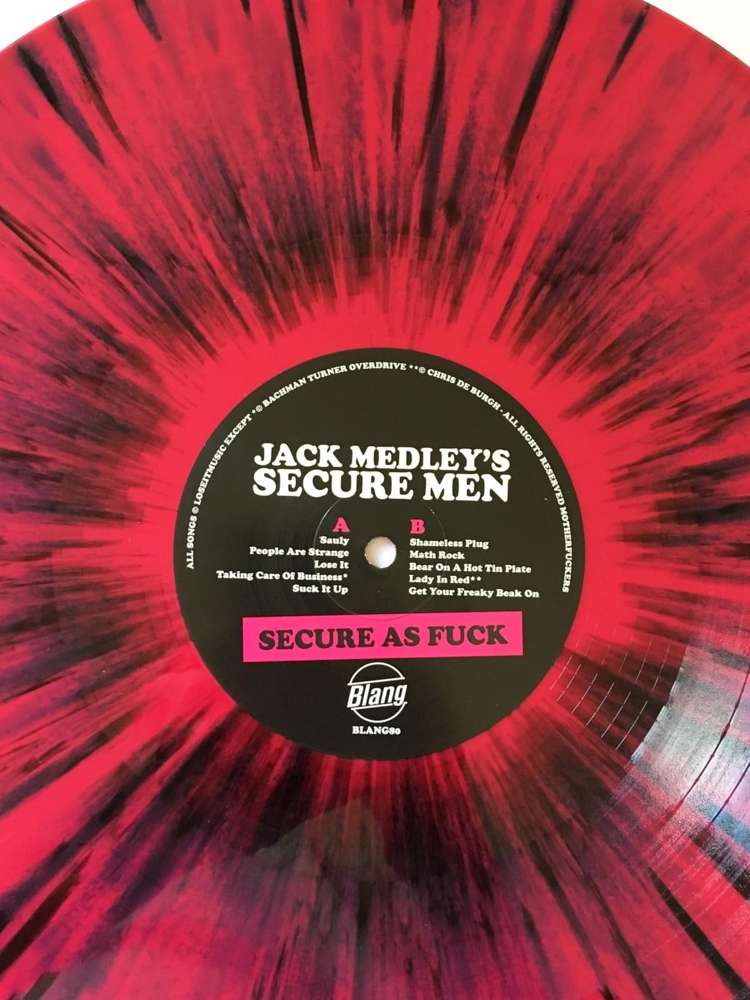 Jack Medley's Secure Men "Secure As F*ck" Album Launch
Lovers! Loseits! Bring all your love, your money & your best Lose It capabilities & join us for the launch party of the year for Jack Medley's Secure Men's 'Secure As Fuck' LP. Get your paws on the vinyl a full month before it's official release date and then bask in the glow of being really fucking secure.
Featuring South London's finest:
Sleaze
Jack Medley's Wife
Zsa Zsa Sapien
Filthy Pedro
Larry Pickleman
MC Pat Lyons

Secure Men & Emily G DJs

The resurrection of the Secure As F#ck Megarave Brass Band Ensemble

Merch available! Vinyl! T-shirts! Badges! Stickers! Posters!
This event will SELL OUT so get your Secure Bird tickets for £4 adv (Insecure Bird tickets available for you loseits who've lost it too much to get in early)
All proceeds from ticket sales + Jack Medley's Secure Men merch to go to Music Minds Matter.
As a driving, hypnotic riposte to all that's conventional, animal cruelty and yuppiedom; Secure as Fuck brings songs in the key of K to lovers and lose-its everywhere. With local reference points but a global sensibility, the record is both a product of the bright lights of Brighton—its pier, its sea life centre, its ride tokens—and the product of the universal, basic human drive to lose it.
In Secure as Fuck there's sadness, there's sickness; but there's hope and optimism. Veering from dances with hallucinatory women in red dresses to diatribes about dancing bears, Jack Medley and producer Dom Keen use frequently wild synths and beats alongside hilarious and surreal poetry to bring order to synaptic chaos. As Medley so adroitly surmised, the record is "like one big orgasm".
Jack Medley's Secure Men like to lose it. You heard them. But hell, who doesn't?
Lose It for lyfe Big up yourselves Watch his paws
xx Team Lose It
Source: Windmill Brixton website