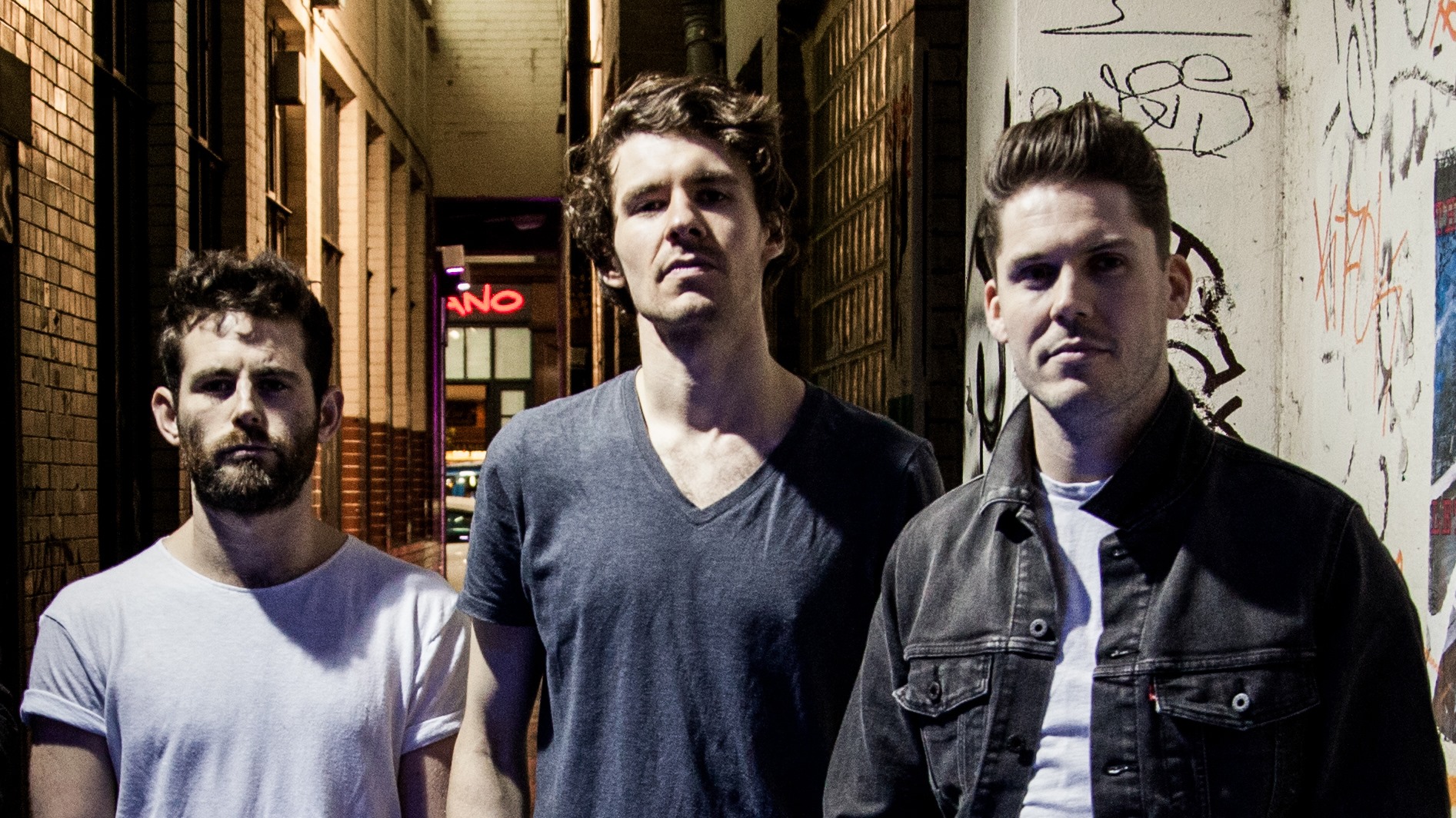 The only place to be on a Friday, especially with this lot playing! Only pay £5 on the door!!!Seven Spies
Formed in London by three childhood friends. Seven Spies are a 3 piece band looking to infiltrate the ears of the world. Currently playing gigs on the london and uk music scene they are preparing for their first release. Expect a healthy dose of Riffs and Choruses
 Vocals, Guitar, Keys / David Blomiley
Drums / Olly Brown
Bass / Sam Weston
Terence Foster Fox
is a British Singer/Songwriter/ Bass Player and Guitar player.
In his teenage years Terence formed his first band with friends and very quickly they built a large following in their home town of Birmingham and were offered a recording contact with RCA Records. Shortly after they moved to England's capital city London to take on the music world, but due to musical differences the band soon split.
Once in London Terence was offered a place in the London band called  ' Altra'  who soon gained a recording contract with Sony and toured England and mainland Europe. After two years on the road Altra relocated to New York City where the band split, once again due to musical differences. This did not deter Terence who, once in New York, was offered bass player, guitar player and singer roles in key New York acts such as The Smitty's, The Big Geraniums, The Everyothers , Dean Deleo (STP) and singing star Dido , who was working in New York at the time.
After a year of playing Terence was offered a permanent place in the notorious New York band ' Nancy Boy' who went record their album for Hollywood records in the legendary recording studio ' Bearsville' made famous by Bob Dylan and The Band. Also during this period Terence performed in the massive  Off Broadway hit ' Hedwig And The Angry Inch' which later went on to become a big cult classic movie.
Once ' Nancy Boy ' had run it's course Terence returned to London to figure his next move. A chance meeting on the street with producer friend Dan Parry provided his next project. The two of them wrote and recorded material and from that Terence put together a 3 piece rock act ' The Riffs' who enjoyed success on the live circuit of London. New York and Cape Town ( South Africa ).
Currently Terence has been writing songs with/for  Australian Singer 'Declan Carrier' who has just released his first single ' Saving All My Love' which has been receiving worldwide airplay. Terence's main focus has been to join forces with Brazilian guitar wizard, Gonsalo Jimenez Almeida. Terence and Gonsalo will soon perform their unique brand of rock/pop music in Brazil and England in from Nov 2019.
The Beautiful Game
are a British rock and alternative band from Camden, North London. The band have been together since 2008 and have opened for The Bluetones and played alongside Reef.
Their single "Getting By But Only Just" has won the song of the week on the Best of Myspace charts and was reviewed by NME Radio.
The band's influences include Oasis, The Stone Roses, The Libertines, The Jam and The Strokes.
Reviews:
"North Londoners like me! Getting By But Only Just is the tune I'm listening to. Would be cool to catch these guys live. Do they have an album? This track sounds like the crescendo!" -James Theaker, NME Radio.
"Driving, chugging, and instantly anthemic and catchy choruses. Brit pop with teeth and a score to settle" - Gill Mills, Best of Myspace.
"These are great songs" - Frank Arkwright, Producer-U2, The Smiths, Biffy Clyro, The Charlatans
"With the Buzzcocks knack for a catchy hook and taking the playfulness of Madness, 'Losing Streak' gets people leaping about with joyful intent, as soon as they burst into a fit of energy you can't help but to join in" -
ARTROCKER
"A great band from Camden"
Amazing Radio
Monsoon Radio
came together in 2018 as a solution for a band to play the member's solo projects. Guitarist Yujin Matsutoya's solo music was grabbing ears online, but he didn't have the means to play it live. Singer Usman Mirza could keep audiences at rapt attention with his acoustic ballads, but wanted a bigger sound to fill bigger venues. The answer? Franz Etten on drums and Rowan Moss on bass.
Since their inception, Monsoon Radio have transcended from a mouthpiece for solo projects to collaborating to create music that is truly the band's. A middle ground between Yujin and Usman's styles was found then pushed to it's limit. With soft, intricate intros, big buildups and catchy choruses, a unique combination of Radiohead and Oasis shines through.
Citrus Society
A jazz sextet couched in the blossoming London jazz scene, bringing you zesty beats, fruity melodies, juicy harmonies, and a citrusy sonic space.
Source: The Fiddler's Elbow website