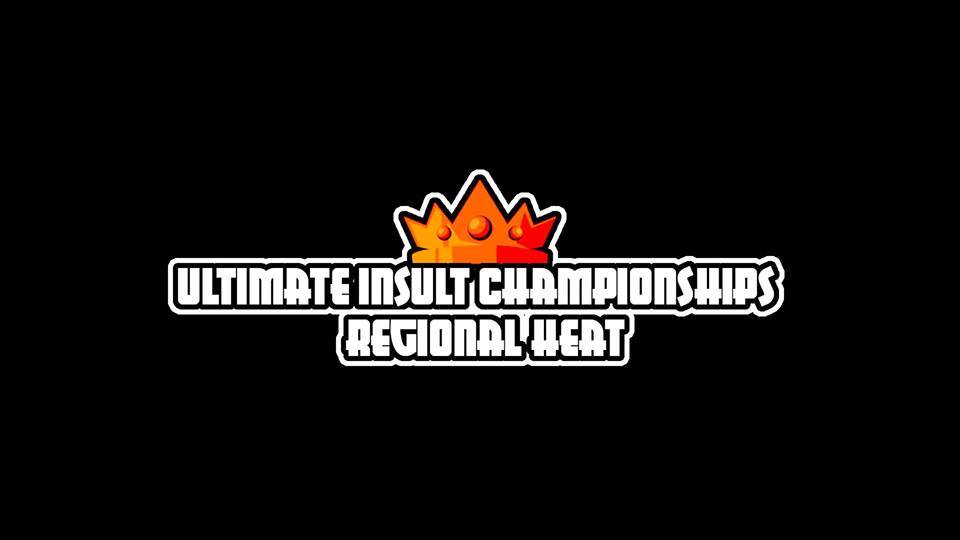 30 acts try their most brutal and savage jokes to secure their place at the Ultimate Insult Championships
TICKETS - http://www.uicevents.com/tickets/?fbclid=IwAR3R1Sisv8S1mrs9F0sYk1T0MKd2y5zSN2kd8iFXfc8J9U01RyyV_QCl1nQ
The Ultimate Insult Championship is the World's only event promotion of its kind. Each year, we aim to find the premier exponents of the "art of the insult" by opening the floor to all formats of the craft. Be it roasting, rap battling, spoken word poetry or anything in between, we aim to match up the best there is before whittling down through a process of elimination.
The UIC isn't for the faint of heart – expect the most savage, brutal and offensive put-downs you've ever seen! Our annual tournament features regional qualifiers up and down the country, before our 4 judges – Ambi, Pablo Serski, Conman Curve and Monty Burns – pick a team of 8 each to take into the knockout stages. Each team member will then try to progress through the first round, the round of sixteen, the quarter-finals, the semi-finals and eventually the grand final to be crowned the Ultimate Insult Champion.
Our ethos is rooted in using humour to bring out the best and the worst in people (purely from a verbal perspective). We use the most brutal and savage humour, the art of the insult, put-downs and outright slagging our opponents off to prove how laughter can really be the best medicine.
As four men (we use that term loosely for Conman Curve) we have all had our experiences with mental health throughout our years. We have battled our own demons and continue to do so on a daily basis. We know through experience how cathartic it can be to be on the end of a particularly savage roast or perfectly delivered series of bars that cut deep. We put everything out there to be shot at. Our best and our worst. We do so because we love to laugh at each other and ourselves and because we find taking a joke, no matter how devastatingly brutal, can be positively refreshing.
With that in mind, since our official launch on August 1st 2019 and moving forward, we aim to use our brand to deliver hilarious and outrageous content whilst promoting positive mental health through creative expression. We will use the UIC and our affiliated brands to raise money for mental health good causes and charitable organisations.
Source: The Fiddler's Elbow website