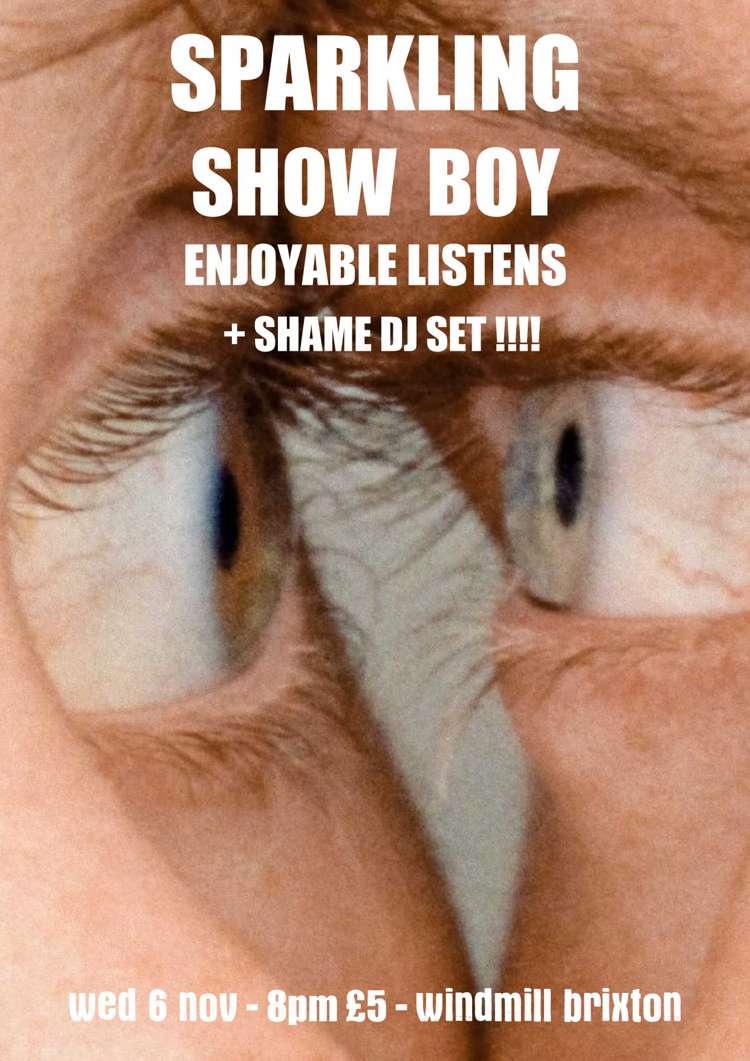 SPARKLING (Germany)
SPARKLING from Cologne, Germany was formed by brothers Leon and Levin Krasel start playing music together at an early age. They were joined later by Luca Schüten on bass.
Whilst studying at University and Art School, the group focussed their spare time on creating a distinctly unique sound and playing small sweaty clubs all across Europe. After living in London in 2015, visiting or playing gigs on a daily basis while working menial daytime jobs, Sparkling released their debut EP 'This is not the paradise they told us we would live in', produced by Moses Schneider, in 2016 and brought them praise across many German and international blogs and radios.
Shows in Paris, as well as others in France followed and brought them to write a multilingual debut album, produced in Düsseldorf and London with Andy Ramsay from Stereolab.
Sparkling are no product of a regional scene. This is the preeminent blueprint of a truly European band. Witness what it really means to be part of an open Europe, at a concert or listening to a record. As of now all of this can be heard on their first full-length album "I Want to See Everything", which was released on August 23rd.
https://www.facebook.com/Sparklingofficial/
SHOW BOY
London-based Alt-pop
https://www.facebook.com/showboyworld/
ENJOYABLE LISTENS
https://www.facebook.com/enjoyablelistens/
https://soundcloud.com/enjoyablelistens/drowning-in-the-reef?fbclid=IwAR0k5ilnsg-qhP3IefQSvJ7cteaeH6P6Vdz9Okw3xaFrbEHgvLxYWuCQ9aA
Plus....SHAME DJ set
https://www.facebook.com/shamebanduk/
Source: Windmill Brixton website