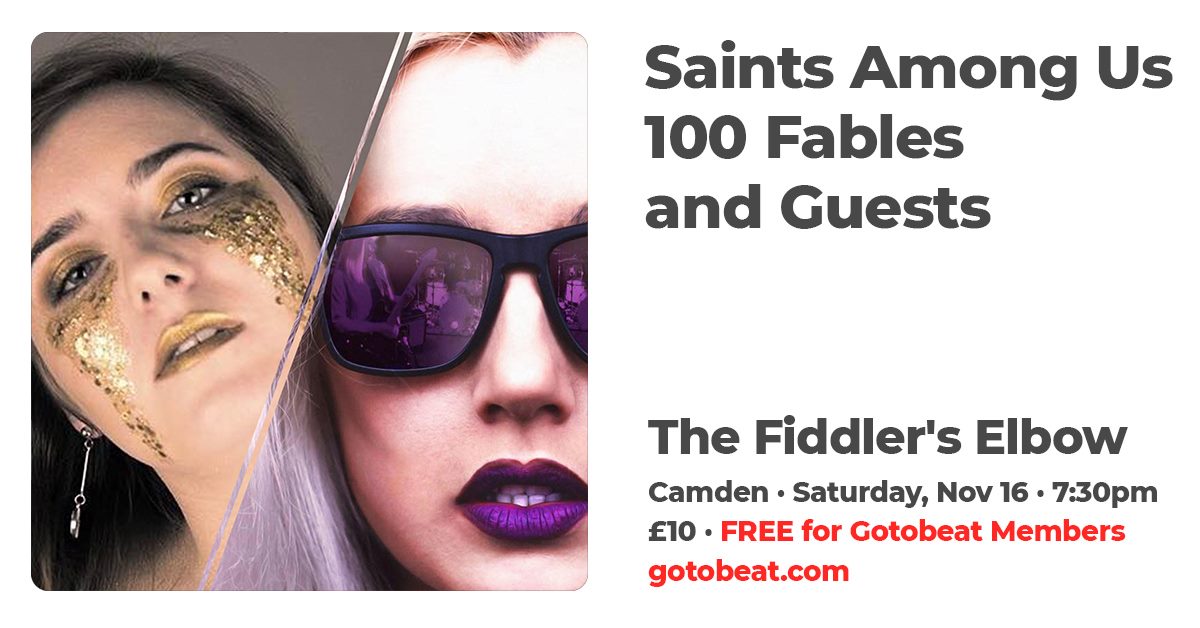 It gives us great pleasure to welcome Saints Among Us and 100 Fables to Fiddler's Elbow for an ALTERNATIVE ROCK night to remember.

👉Tickets £10
👉Or for £4.99 you can subscribe to Gotobeat and get free access to this gig + to ALL the other gigs for 30 days. More info here: https://gotobeat.com/subscribe-to-gotobeat/


_____


SAINTS AMONG US

Saints Among Us are a female-fronted alternative rock unit hailing from South Yorkshire. Expect a stadium worthy sound with room filling synth lines, riffs, vocals and electronics resulting in a huge dramatic sound. A mixture of stunning guitar riffs, hooky vocals and dramatic song writing puts Saints Among Us at the forefront of female-fronted alternative rock bands within the UK.


100 FABLES

With radio air play and superlatives flashing in all directions at the rebellious and exciting new indie electro-punk darlings 100 Fables it is clear to see why the young Glasgow quartet has been receiving so much flushing adulation, which has extended way past the local scene and into a national stratosphere.
Source: The Fiddler's Elbow website