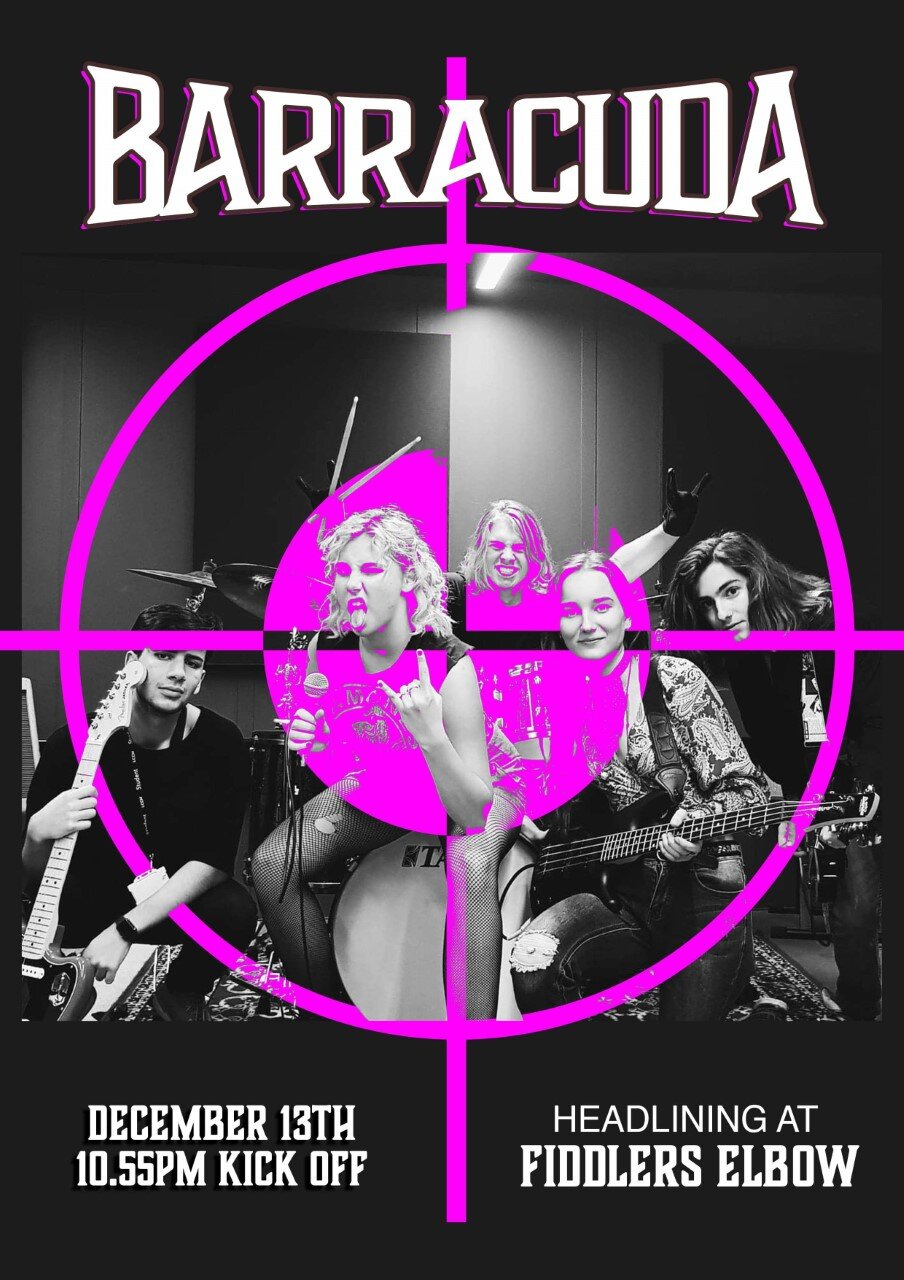 Pay on the door only
Barracuda
members Tea(lead vocals/keys)
Deniz ( lead guitar)
Milo ( rythm guitar)
Aurora( bass)
Alex ( drums)
This band formed 2 months ago, we're all uni mates studying music at LCCM in southark. I am a former winner of The Voice Romania in 2016, all of the members are talented musicians and composers, we play original songs written by me and aurora(bass).
Ugly Yeti is a hard rock band based in London. Formed in 2015 by high-school friends Saad Shaikh and Ankit Sinha, the rest of the band were found during their time at UCL. The current members are: Saad Shaikh (guitar, backing vocals), Ankit Sinha (drums), Maciej Szopa (bass), Tristan French (lead vocals) and Paul Cho (backing vocals, graphic design).
Since then the band have played numerous shows at small venues around London, with the hopes of playing many more.
Ugly Yeti's first EP 'Mean Machine' was released in January 2017. Their second EP 'Emergence' is set to release November 2019.
Minor Royals
South London 5-piece who found their groove between Talking Heads and Radiohead, before widening it to take in the indie sensibilities of The Futureheads and the occasional visceral snarl of Motörhead. Music for people who want their heads expanded.
Black Orkhid are an alt-rock 3 piece that the Wandsworth Herald Post called 'the most dangerous band in SW London!'
Gauss Gun
Energetic indie movers from Aylesbury/MK
Will Costello (Guitars, vocals), Josh Brown (Drums, vocals)

Source: The Fiddler's Elbow website