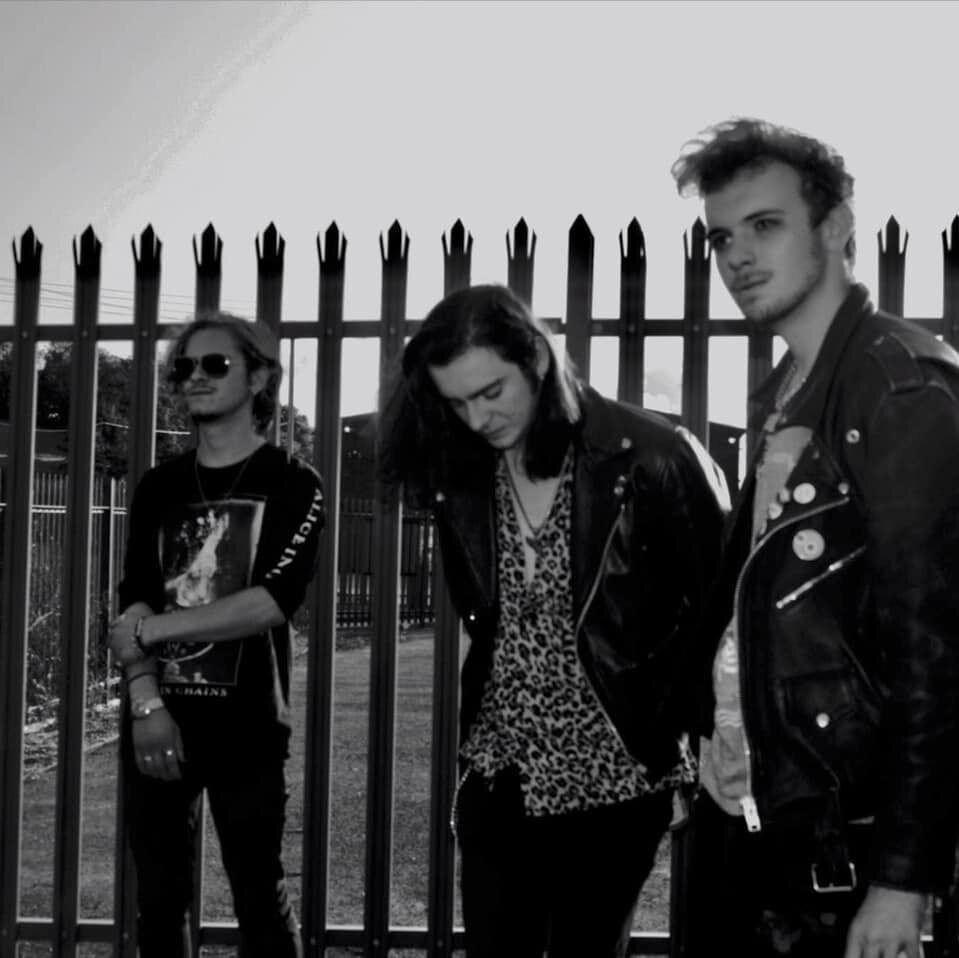 Tickets only available on the door
Stasis
Joshua Oliver
Thomas Williams
Leo Wong
Charlie Bielby
Fixer
Vocals/guitar - Henry Willows
Drums - Jimmy Gaffney
Bass - Tommy Hyde
Heavy rock/grunge band based in London.
In Plain Sight
are a hard rock band based in Watford UK; citing influences from Black Sabbath, KISS, Van Halen and more.
Formed in late 2014, the band started when guitarist Tom, and drummer Dave, decided to embark on a new project; having worked together previously in other bands. They were soon joined in January 2015 by Matt, guitar, who Tom has known since university.
Following several jam sessions, the three-piece adopted the name In Plain Sight (Dave would later admit this was an homage to Tom) and sought to complete the line up. They approached Katy (an old college friend, and songwriting partner, of Matt's) to sing, and were finally joined by Will on bass in January 2016.
2016-2017 saw a productive run of songwriting and the band headed into the studio to lay down several original tracks, but gigs were not forthcoming. The band was rocked by the news that vocalist Katy was moving to Canada, leaving In Plain Sight without a complete line up once more.
Undeterred, the band started to search for a new vocalist. After months of searching, Karlysnarly joined as lead vocalist in April 2018.
Spurred on by Karly's hard-hitting, gritty rock vibe, the band has gone from strength to strength; releasing the 3 track demo "Into the Night - Live EP" in January 2019.
The band bring together a classic mix of gritty, memorable vocal lines, punching bass, and dual guitar licks to give a unique sound - bringing 1980s hard rock into the modern era.
Michael Lukes
is a singer / songwriter born in England who lives between Rome & London.
Exposed at an early age to various music movements mainly from the UK scene he began to cultivate his interest in music, performing in various bands.
He took up singing classes and founded his first band at 14 years, The Freeway : a duo based on acoustic.
In 2014 Michael Lukes collaborated with Neroloz, recording a cover of the hit song Titanium, by the well-known disc jockey David Guetta.
After many years of performing in cover bands, he embarked on a solo career in 2017 releasing a revisited version of 'The Sound of Silence' with which he won 2 awards for Original Interpretation and Arrangement.
In 2018 he performed live in several music festivals, recorded a version of Tom Walker's 'Leave a light on' and began composing his own original songs.
Source: The Fiddler's Elbow website