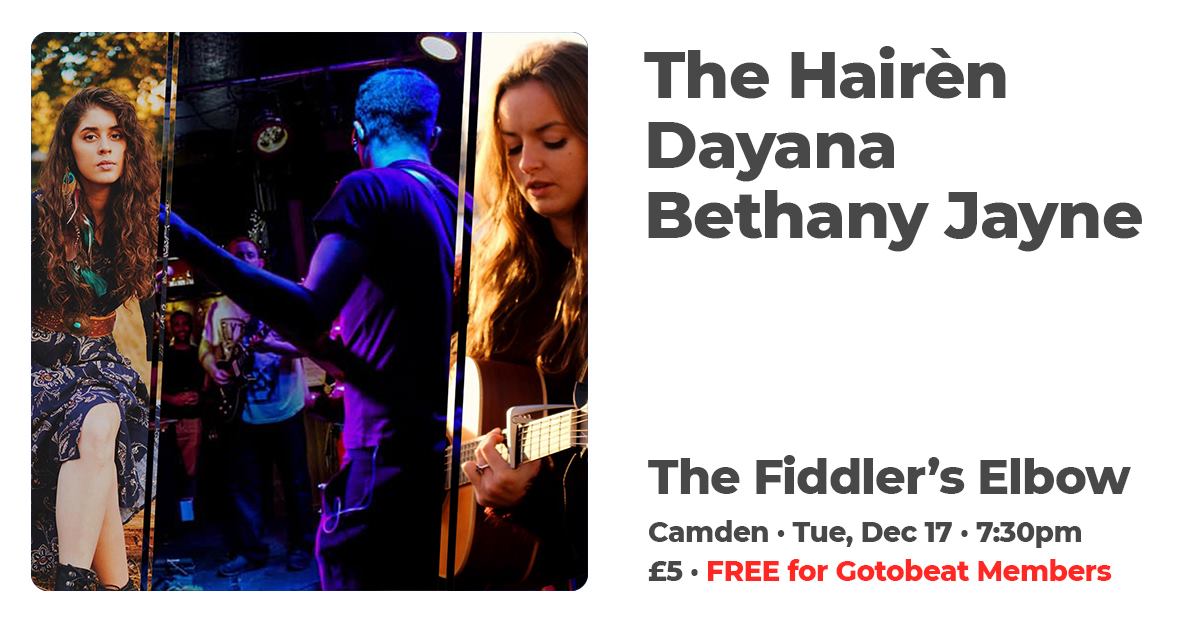 THE HÁIRÈN – are a Blues-Core-Grunge-Funk-Punk band currently rocking around London. The Háirèn – it's a Chinese word meaning "to inflict suffering and victimise someone'
DAYANA – are a band formed in London who have release their 5 track EP the link is in the about section so please have a listen. They are a Rock/ambience band and play all over London and soon the rest of the UK and they draw inspiration from bands such as, Rival Sons, radiohead and Dorothy.
BETHANY JAYNE – is a singer songwriter, living and gigging in London.
👉Tickets £5
👉Or for the same price you can subscribe to Gotobeat and get free access to this gig + to ALL the other gigs for 30 days. More info here: https://gotobeat.com/subscribe-to-gotobeat/
Source: The Fiddler's Elbow website