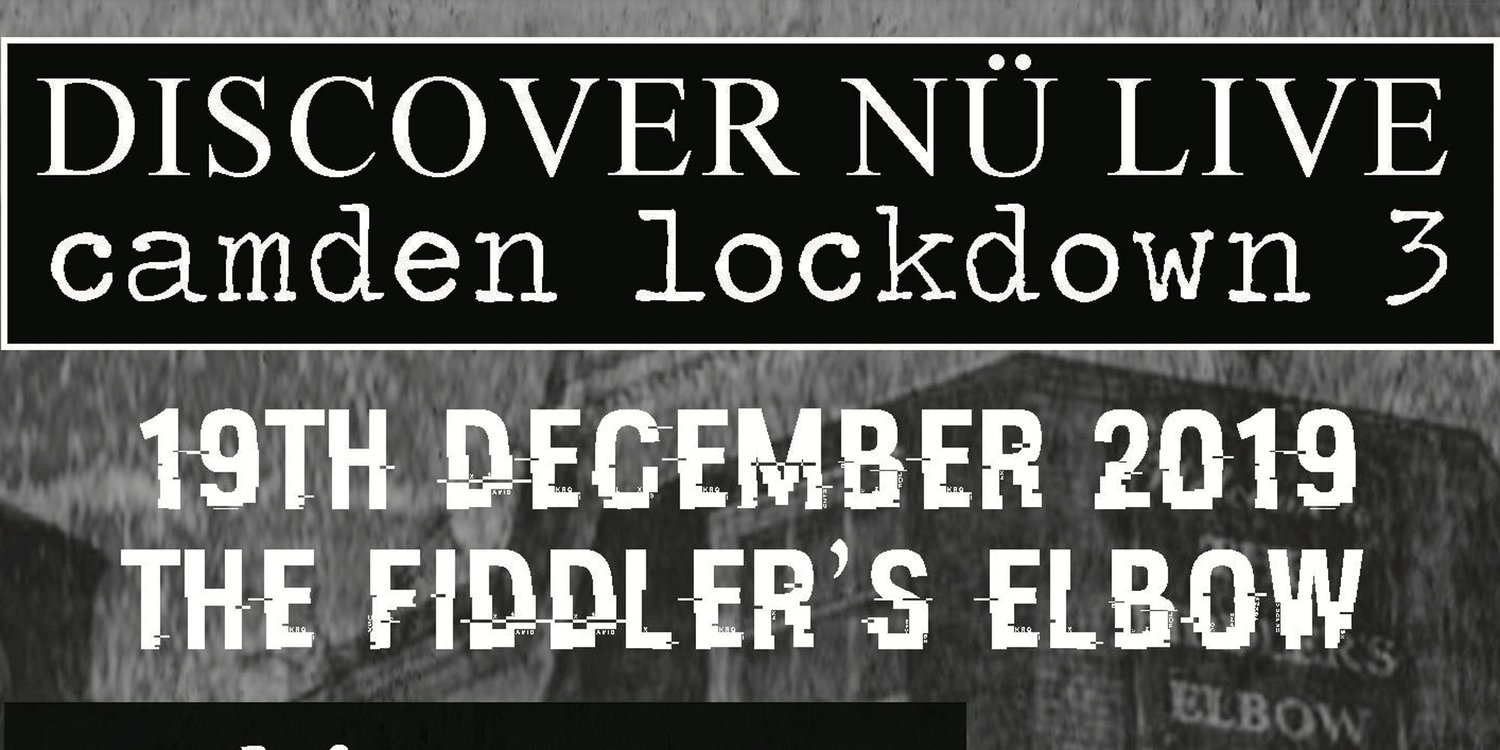 Camden Lockdown 3. DiscoverNü Live presents Camden Lockdown 3 featuring both emerging and underground artists from a thriving scene in the UK.

FABIAN SECON
HEN$HAW
SCUMBOY
SINN6R
BEAAUXX
RIPCTRL
GLORYUSS
ZARA
R SQUARED

18+ (ID Required)

TICKETS
https://www.eventbrite.co.uk/e/camden-lockdown-3-tickets-78939884319?aff=efbeventtix&fbclid=IwAR3uOLqF9sUAB6VNlQhV2RkqdnJ6YSAPYt6nzexfoQyp9pCMuG7M4RuBhGk

£10 OTD.

As most of these artists are either emerging or underground, we'd like everyone attending to offer full support to all the acts performing. Therefore, all smokers will be required to use the venues smoking area at the back and not go out in the front. Once you enter the venue and decide to leave at the front for a cigarette etc you'll be required to pay to re-enter the venue.
Source: The Fiddler's Elbow website