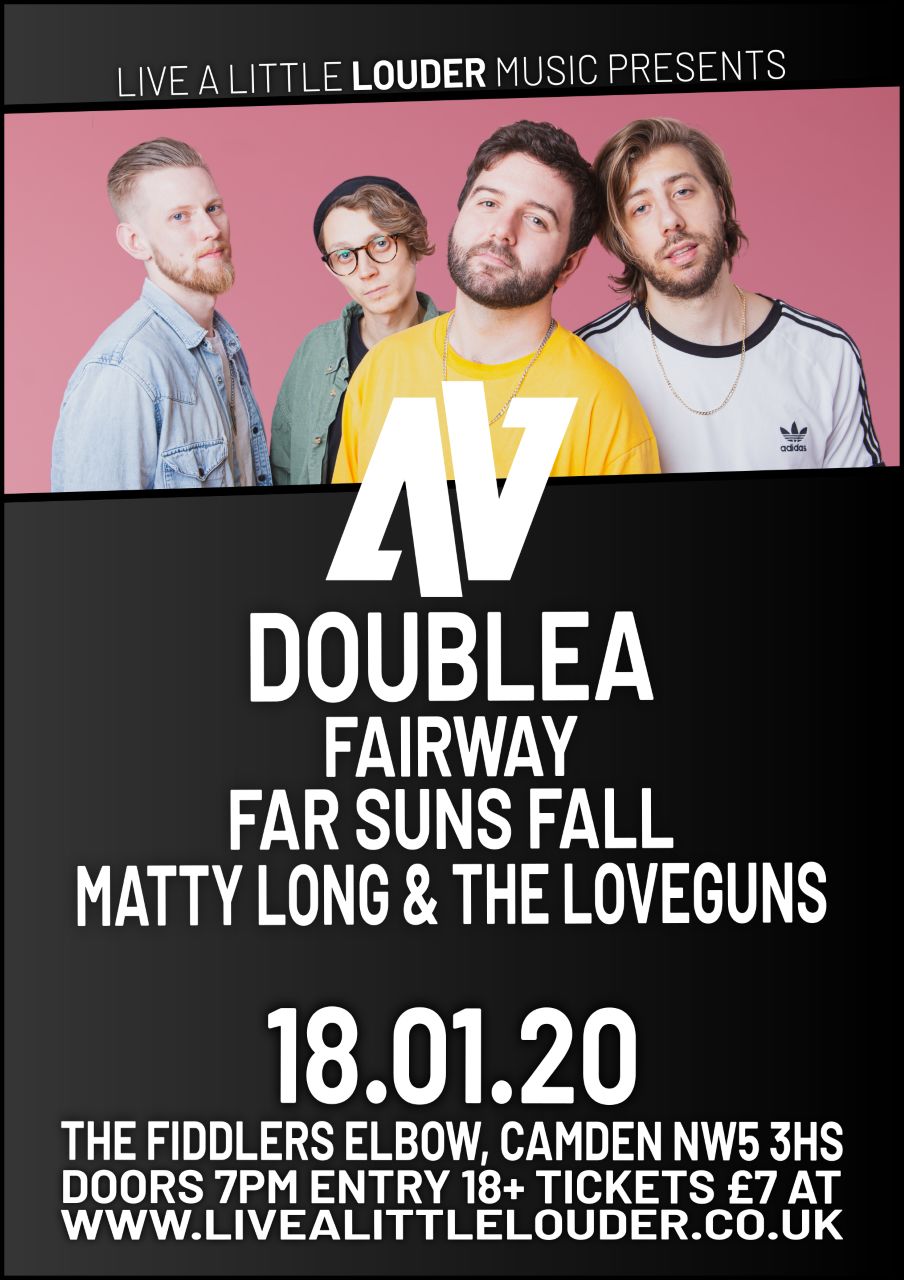 TICKETS
https://www.livealittlelouder.co.uk/events
Double A are joined by Fairway, Far Suns Fall and Matty Long And The Loveguns live at the Fiddlers Elbow (Camden NW3 3HS). It's going to be an awesome night - loud music/drinks/good times up until 1am.
DoubleA have just released their debut single - you can take a listen/watch at https://www.youtube.com/watch?v=FT-lRRzuYUk
Doors open at 7pm and entry is 18+. Tickets are £7 available now at www.livealittlelouder.co.uk/events (these will also be available on the door).
Source: The Fiddler's Elbow website