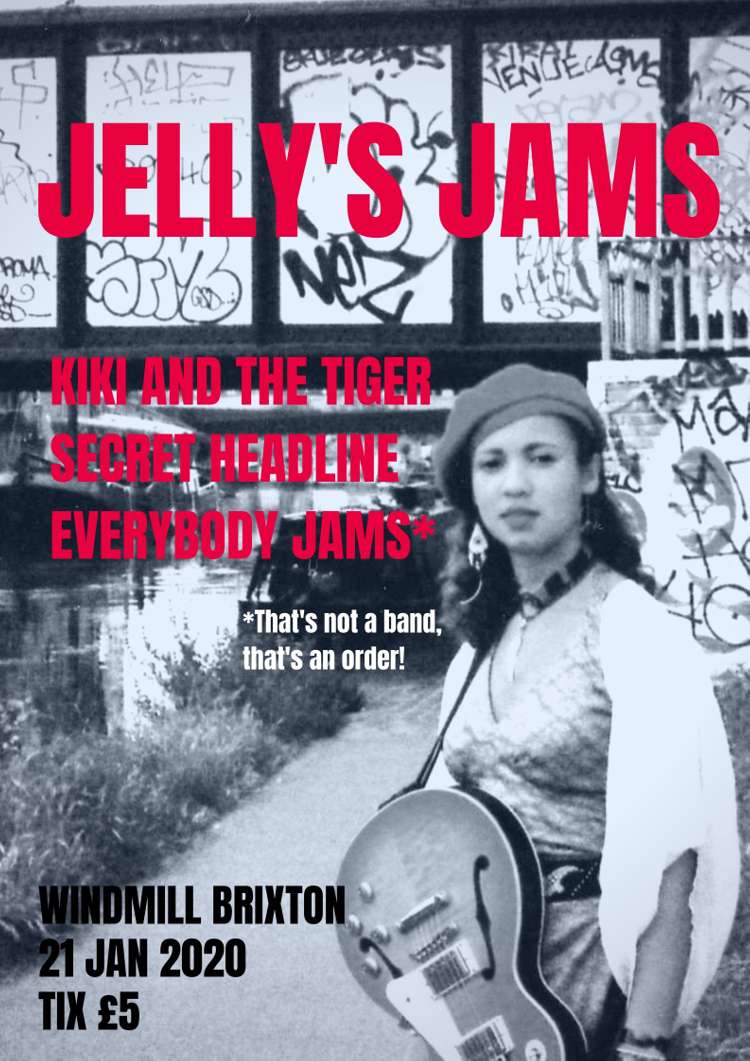 You're just going to have the best time! ♥
Join Jelly and her pals for a jazzy party, we promise the freshest energies.
Kiki and the Tiger - you're going to have a wild time with these jazz punk boys. Lots of energy and flat fives.
CHECK IT: https://open.spotify.com/album/7gNUf7uqk0dqaJa2vqnTc7
Secret Headliner - that's for me to know and you to find out.
We're then going to be opening up the floor to a very epic jam so bring your toys,
Source: Windmill Brixton website