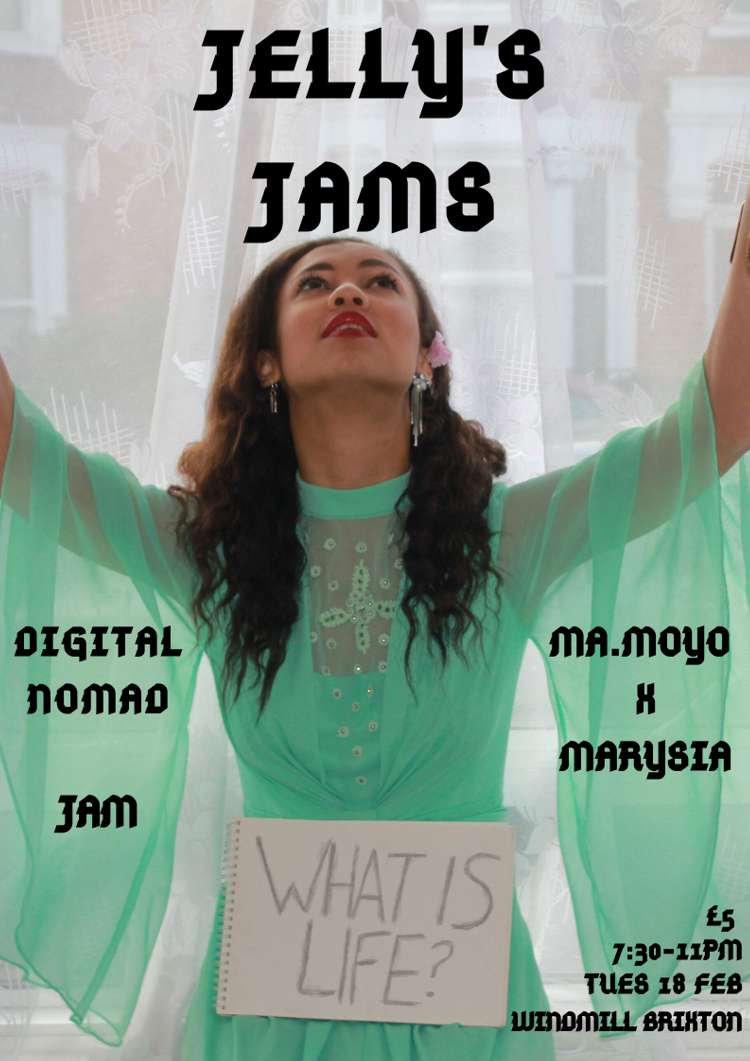 Jelly's Jams - You're just going to have the best time <3
Join Jelly and her jazzy pals in the electronic experimental exploration of migrating aliens trying to find the algorithm for joy (or, at least, a brief release from suffering).
DIGITAL NOMAD - a shiny-chrome new project from the creative genius that is Saskia Horton, combining the arts of sound, movement and emotion
MA.MOYO X MARYSIA - what you get if you combine beats, electronics, harp, spoken word and dreams
PLUMM - the only thing better than Plumm's unique husky voice is Plumm's unique husky voice all looped and layered around, which is what's going to happen tonight!
JAM EXPERIMENT IN TRANSHUMANISM - we shall make the best music with the tools presented to us. Be creative and bring your toys.
Source: Windmill Brixton website