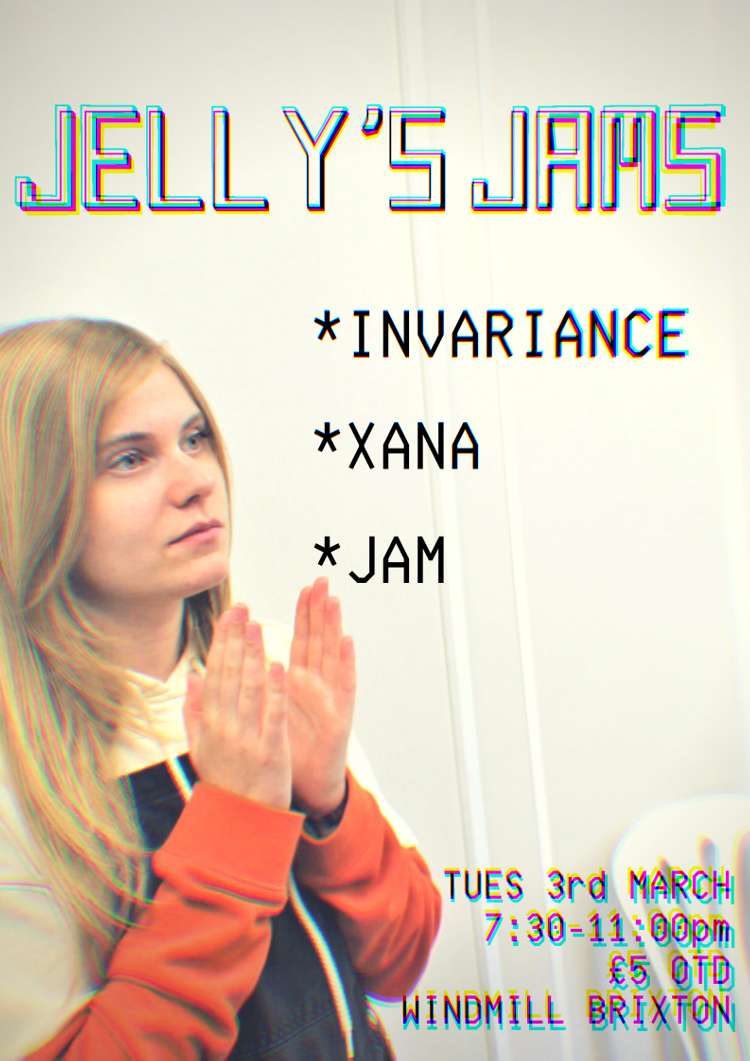 You're just going to have the best time <3
Join Jelly and her pals for a very intense night.
XA-NA: live loop musician, poet, sound designer and the maddest freestyler you will ever see.
INVARIANCE: The property of remaining unchanged regardless of changes in the conditions of measurement... but in jazz. Have previously caused a synth to defy gravity.
https://open.spotify.com/artist/2HHUVNqkALtPVBvy2mvtkv
Epic Jazz Jam: everyone who has any sound-making talents at all is encouraged to get on stage. Bring your toys.
Source: Windmill Brixton website