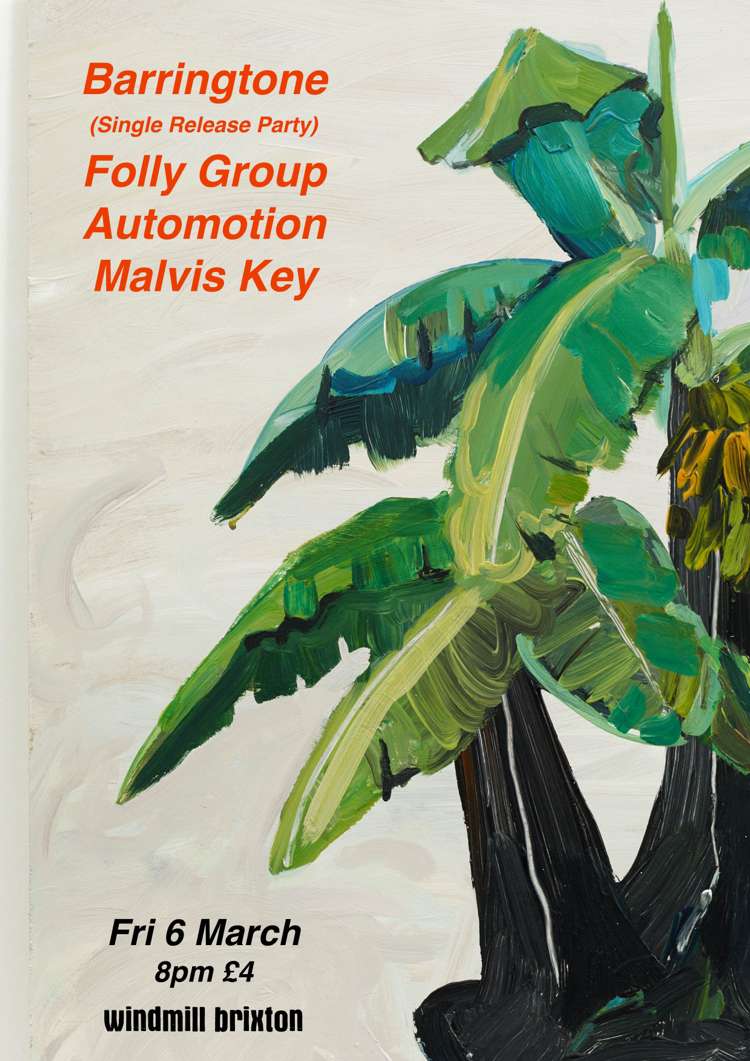 Party to celebrate the release of "Gold Medal Vision", the first single to be taken from Barringtone's banger of an album "Bonanza Plan' due for release in late May.
BARRINGTONE
Elevator music for headbangers.
Barringtone is a guitar-keys-drums trio fronted by Barry Dobbin of 00s Brixton-based electro-indie darlings Clor.
The new tunes sound even fresher, bigger and bolder than Clor's. Be prepared for a treat.
https://www.facebook.com/barringtoneband/
FOLLY GROUP
With the release of their first track 'Butt No Rifle' this London quartet has already established itself on the capital's music map. Expect to hear much more about them throughout 2020.
https://www.facebook.com/follygroupcomms/
https://soundcloud.com/follygroup
AUTOMOTION
Quartet (instrumental).
No social media (only way to experience them is live, usually here!)
MALVIS KEY
https://soundcloud.com/user-982639523/lights-out-333-ab-mix-1-scratch-vox
Source: Windmill Brixton website