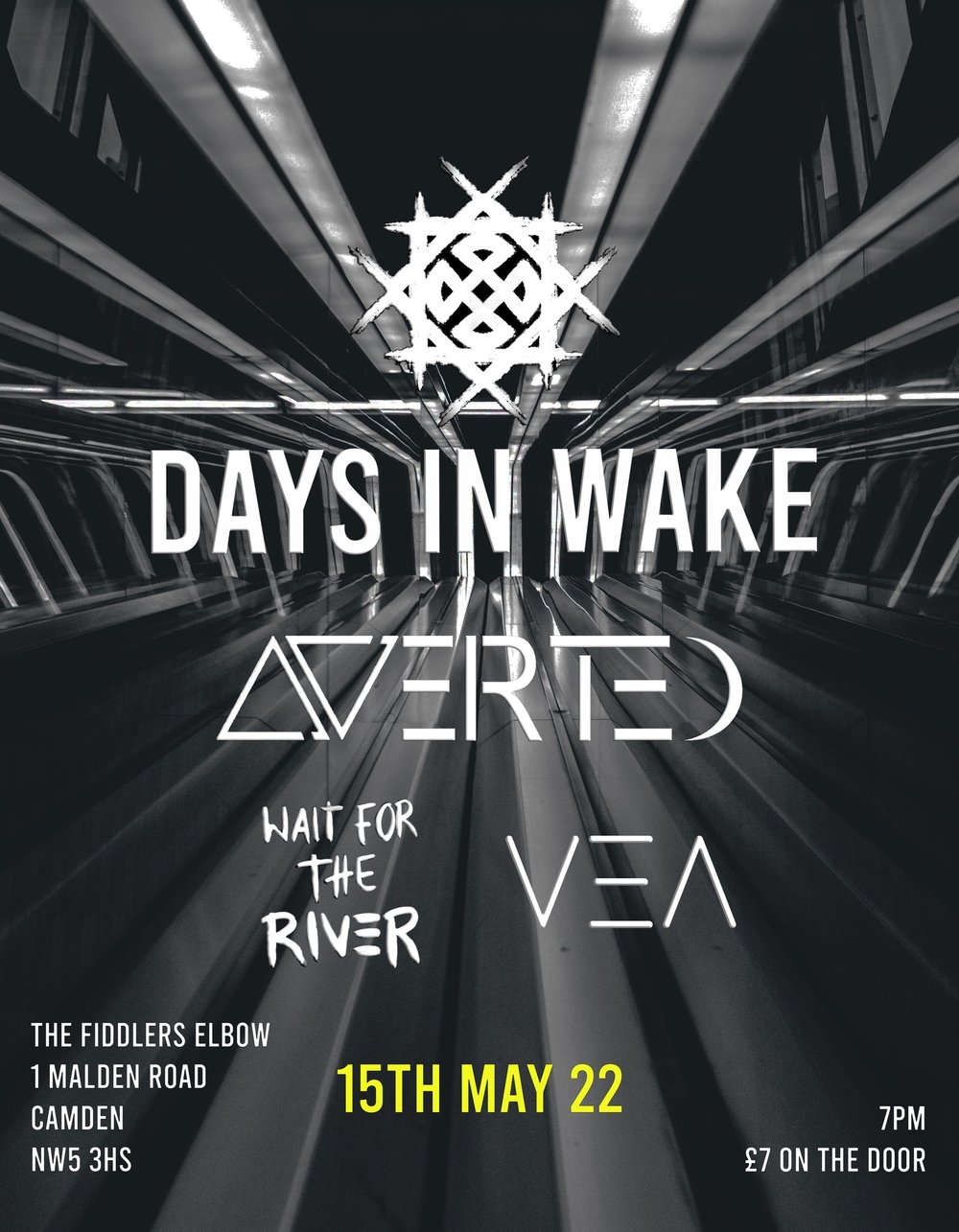 Sunday means MORE LIVE MUSIC!
£7 door
DAYS IN WAKE
Days In Wake sail across multiple genres in their scene combining the brutal aggressive power of rhythmic modern metalcore with the sleek addictive potency of melodic post hardcore blended with a haunting bittersweet ambience that delivers a unique sonic footprint. In 2021 the band fully recorded their first song "Sleeptalk" alongside a second single entitled "Blank Canvas" which set the blue prints for the band's sound and was met with acclaim across the scene: "Days In Wake are a fresh take on the metalcore genre with the perfect blend of vocals, riffs and songwriting to take them to the top of the scene.
AVERTED
Averted is a Metalcore/Prog Metal formed in Southampton (UK) in 2018, it started as a side project to explore the techy side of metalcore. It slowly evolved to become a fully fledged band as they completed their line-up. The next year they self-released their first EP "Silenced" before signing with WormHoleDeath Records the next one. They are now working on a first full length album.
VEA
Formed in summer 2021 post lockdown, Vea's hunger for music after a year without it is what drives them to become one of the best emerging heavy metal bands in London.Fronted by Leo Maxda a melodic singer who has daunting but eargasmic screams, guitarist Pawel Sierpinski with his heavy, complex guitar riffs and celestial tones and drummer Wojtek Kaldon bringing a massive, groovy and punchy rhythm that makes Vea's sound one of a kind.
Source: The Fiddler's Elbow website