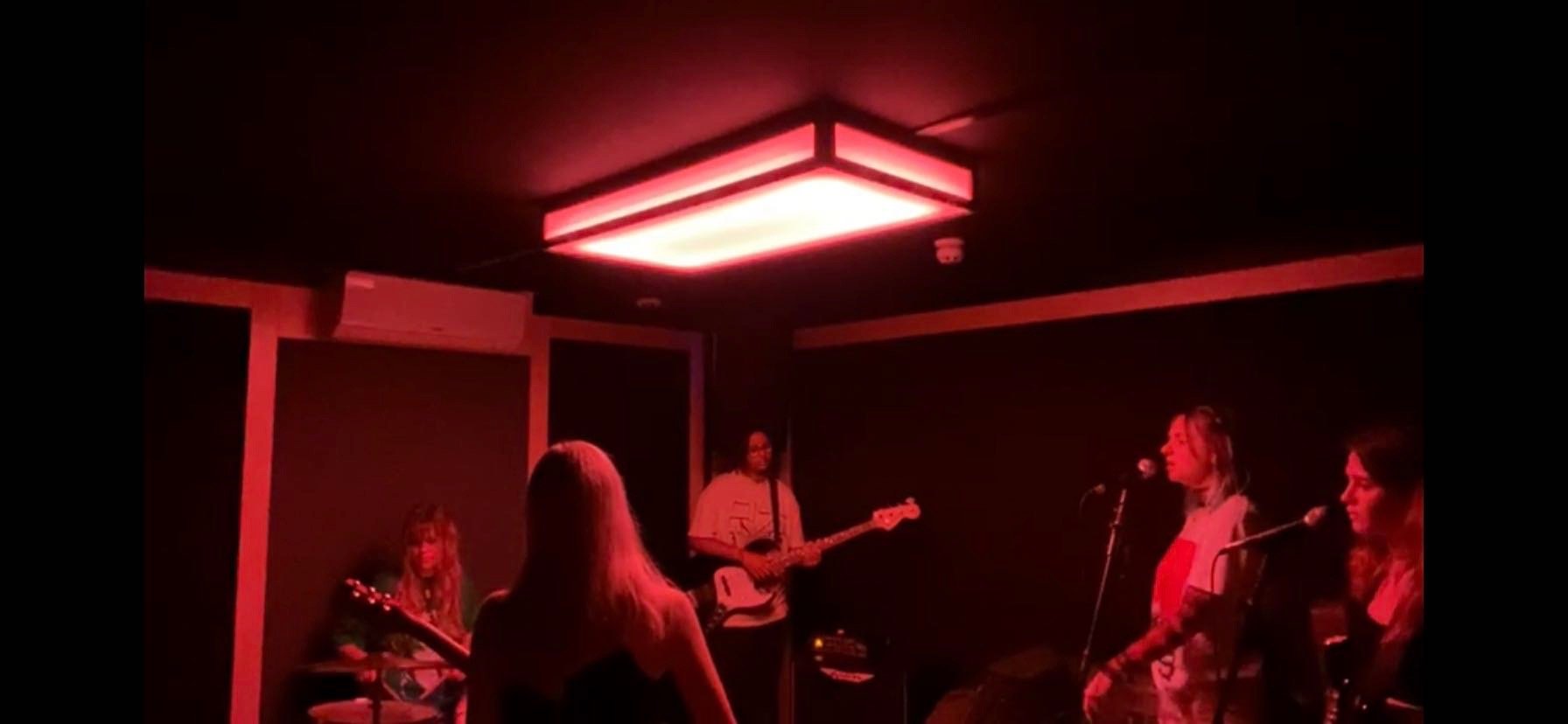 Top line up. - don't miss it!
8 door
House of Women mix Haunting and Heavy. They are a Rock/Grunge Band based in London inspired by Jeff Buckley, Mazzy Star, The Screaming Trees & Arctic Monkeys. They hold onto a retro image and unique modern sound, combining psychedelia & grunge. They are known for the iconic 'Few Too Many Times' and the screaming vocals that accompany its composition.
The Mounts formed are an indie punk band from South West London. Their lineup includes Jake Mills on vocals and guitar, Jack Broadbent on bass and Steve Franks on drums. Their eclectic heavy sounds draws influence from the mod punk scene of the 1970's, grunge and britpop of the 1990's and early 00's indie.
Members
Jake Mills – Vocals/Guitar
Jack Broadbent – Bass
Steve Franks – Drums
Broken saints are a young 5-peice rock'n'roll band from the south-west of london , the boys bring the old school thunder into new tunes destined to blow you away , with a combination of gritty British sounds and hard 50s licks are these guys' go to sound .

Lucy Wroe

Following her debut release in 2020, Wroe's songwriting has really taken shape, by combining the melodic work from early female songwriters and the modern jazz and electronic production of Lianne La Havas and Jessie Ware; painting in new colours to establish her exclusive sound.

 

Backed by a drummer, bassist and guitarist, the Winchester born artist explores the passion of a new relationship, the complexity of commitment and how this drives us towards self-reflection. The new EP Same World represents a whole relationship. The title track "Same World" explores the passionate, physical beginnings, where a relationship is just skin deep. "Far Too High" becomes a complete emotional investment, almost an obsession. By "Closer To Home", there is hesitancy, and a slow realisation that you've become a different person in order to be with another. Finally we reach a moment of self-reflection in "Want You Back", where it becomes clear that the partnership was only ever going to be physical and temporary. Despite numerous lockdowns, Wroe has felt a spark of productivity over the last few years, with 2022 seeing her continue to flourish as the world reopens.
Source: The Fiddler's Elbow website