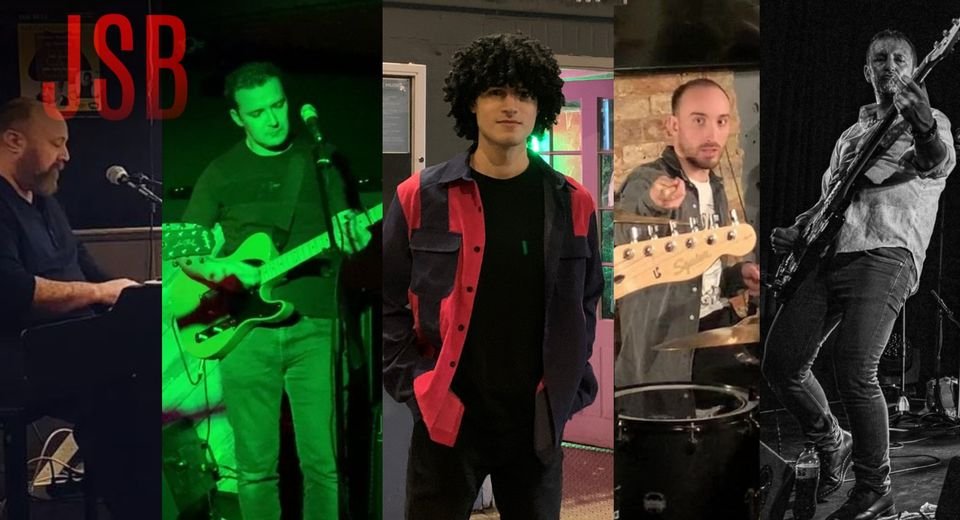 Saturday night doesn't get any better than this! MASSIVE line up of top quality live music.
Only £8 on the door
AIR CON TOO!!
James Schofield
James Schofield is a must see for those searching for exciting, uplifting and anthemic music.
Creating high energy indie-pop-rock with honest lyrics, James Schofield made his debut release "Look Right Through Me" which was awarded track of the week on BBC Introducing.
Getting people dancing and singing throughout London and Birmingham, James Schofield and his band are an up and coming force in the future of popular music.
Daphne
are a five-piece alternative-rock band from Buckinghamshire. We combine a mixture of punky riffs and melodic choruses, which play into the nostalgic shoegaze sound.
Victoria Alexandra
is an Italian-American singer-songwriter, new to the local music scene and eager to share her original songs with a London audience. Inspired by the likes of Jeff Buckley, Joni Mitchell, and Carole King, she writes vulnerable songs that bare her emotional explorations and intimate reflections on her lived experiences. Previously trained in opera, she enjoys fusing her technique with a contemporary sound that showcases her love for Singer-songwriter, Alternative, Country, and Folk genres. Her 1st Single "A Letter" is due to be released in the coming weeks, and she will be sharing the date very soon!
Source: The Fiddler's Elbow website