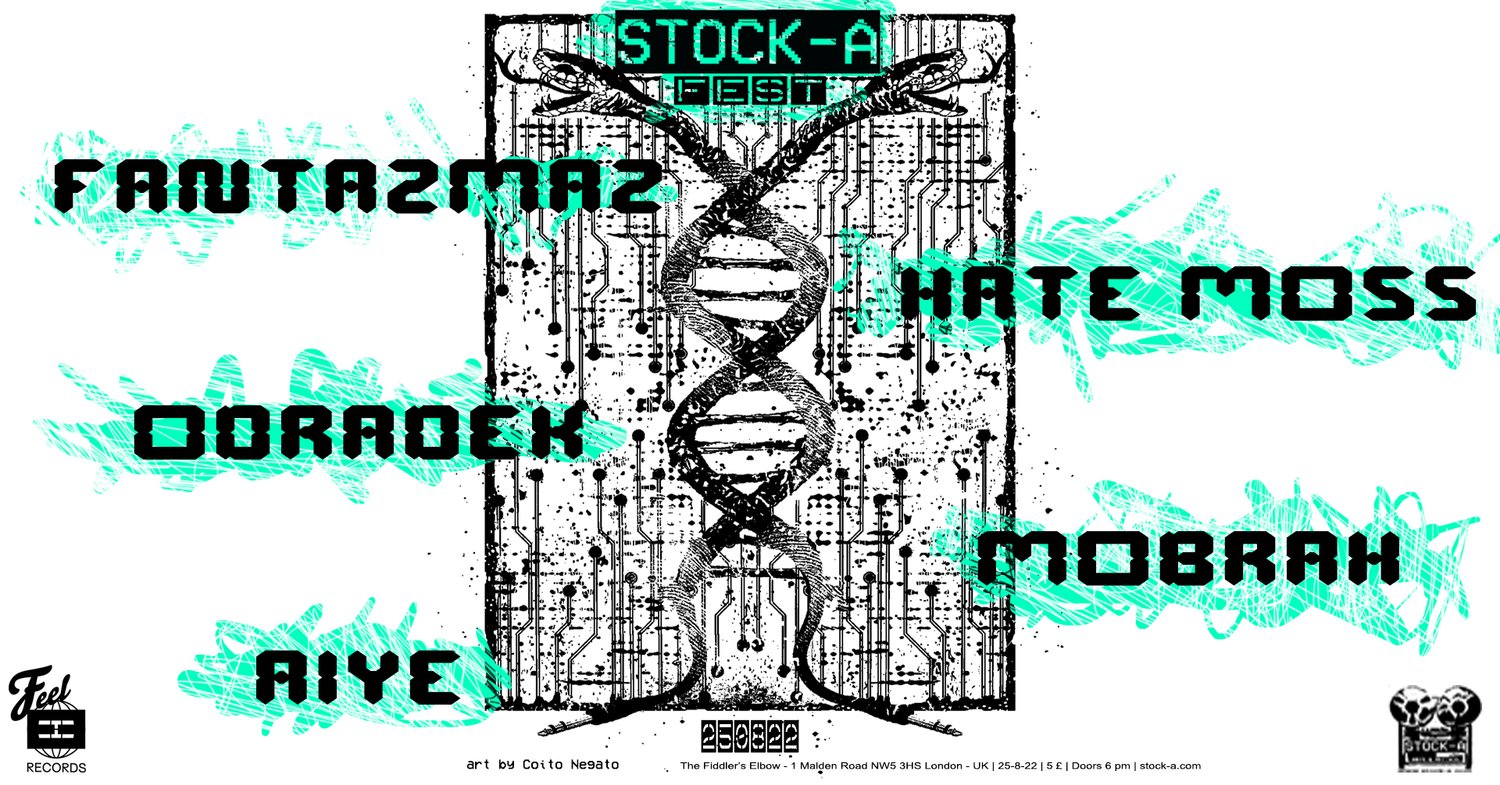 FESTOCK-A !! 
Stock-a Productions it's happy to present the first Stock-a Fest!
We have the pleasure to introduce you the best bands from the underground scene worldwide!!!
NO BORDERS ALLOWED!!!
FANTAZMAZ (UK/Brazil)
https://fantazmaz.bandcamp.com/
HATE MOSS (UK/Brazil/Italy)
https://www.hatemoss.com/
ODRADEK (Brazil)
https://odradekbr.bandcamp.com/
MOBRAH (Italy)
https://mobrah.bandcamp.com/
AIYE (Brazil)
https://aiyemusic.bandcamp.com/
First band will start at 7pm so don't be late!!
5 £ Doors (please bring cash)
Or you can buy a Tee here:
https://www.stock-a.com/product-category/festees/
And get a free entry!!!
Artwork by Coito Negato
https://www.facebook.com/coitonegato
Source: The Fiddler's Elbow website