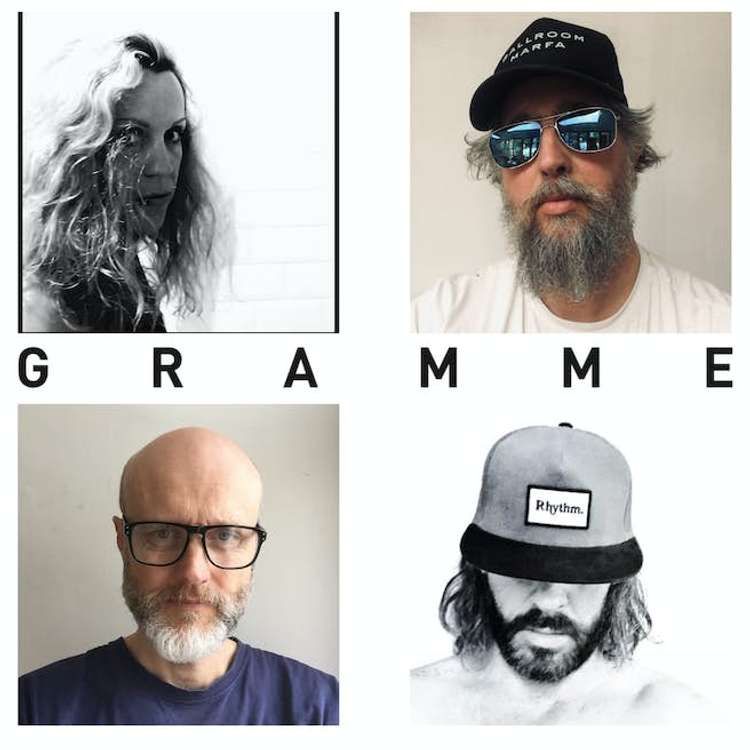 "THINK LESS DO MORE" - a series of nights curated by Pete Wareham (Melt Yourself Down, Nadine Shah, Polar Bear)
For the first night we are pleased to host the brilliant
Gramme signed to Trevor Jacksons OUTPUT label in the mid 1990;s and quickly recorded their first E.P 'Pre-Release. Produced by Trevor Jackson. Pre-Release didn't see the light of day until the summer of 1999 by which point the band had signed an exclusive deal with Junior Boys Own and were being managed by legendary dance DJ David Dorrell (M.A.R.R.S). After many fraught months trying and failing to finish the record the band parted ways with the label eventually disbanding in 2007 frustrated and creatively drained.
In 2007 Gramme reformed buoyed up by new interest in the band particularly Joe Goddard's Tweet Gramme – "when they get together they sound amazing". Positivity and belief in the band continued to grow with further accolades from James Murphy citing the band as one of his formative influences for LCD Sound system. It became clear to the band that they had miraculously found an audience during the long hiatus from public view. Pre-Release has developed its own mythology and momentum and earned the bands reputation as true punk funk pioneers.
Gramme signed to Tim Love-Less Tummy Touch label in 2011 and finally release their debut album Fascination in 2013, 17 years after their first live performance. Success in France quickly followed seeing the band tour extensively throughout 2013 and finally picking up the accolade in the French music press as being 'one of the top 10 live bands in France' that year. Martin Moscrop (A Certain Ratio) became a fan of the band inviting them to support ACR in London and Manchester and has remained a strong advocate and supporter ever since.
Gramme recently released '100 Records" the first single from the new ep, which will drop in full in November, gaining lots of love. Lauren Laverne played it four times on her 6 Music show and said its "already one of the best tracks of the year".
Gramme is back and in top form!
plus support from
Sax legend from Melt Yourself Down, Nadine Shah, Polar Bear etc
Proceeds to THE SPITZ CHARITABLE TRUST Born out of the famous and much-missed East London music venue, The Spitz Charitable Trust takes professional musicians in to care homes, day centres and hospitals. The Spitz uses the power of live music to increase wellbeing while reducing isolation and loneliness.
Source: Windmill Brixton website