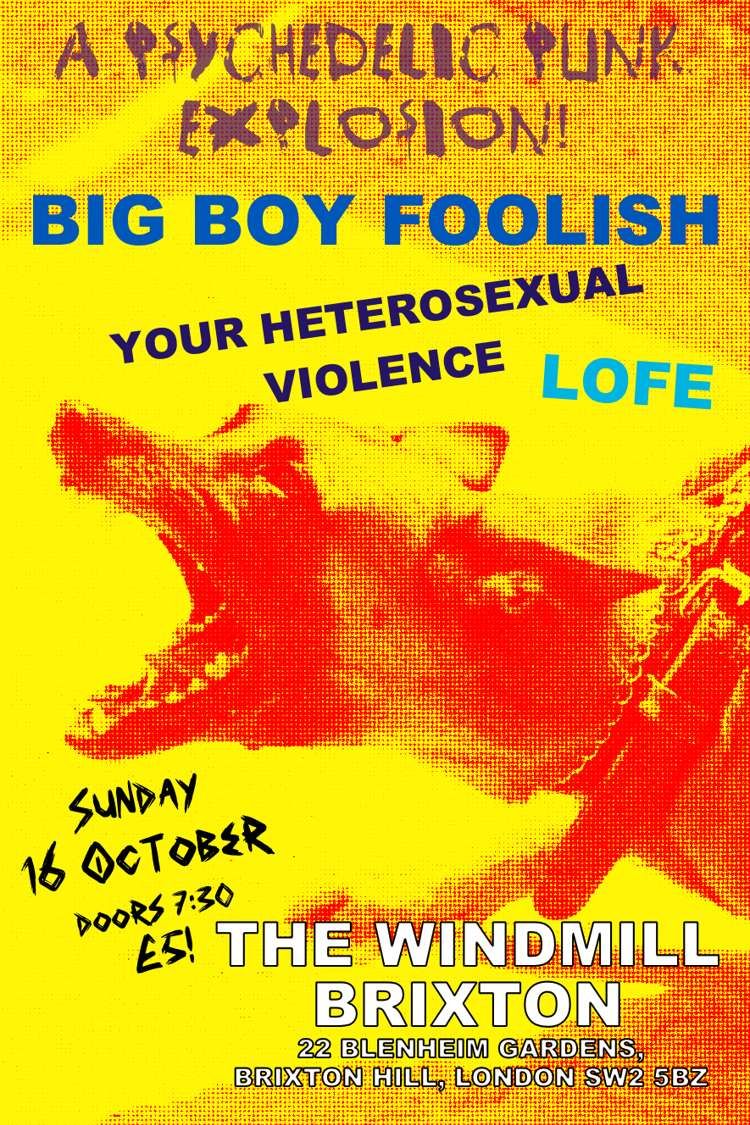 A Psychedelic Punk Explosion!
BIG BOY FOOLISH - punk two-piece from Cork
YOUR HETEROSEXUAL VIOLENCE - South London psychedelic punk machine with occasional sojourns into melodic pop.
LOFE - Tech-dub machine judder and pinched post-punk warble-vocals, over faulty neon video-game loading-screen chunder, mangled guitar scrabble and fuzz-bass riffs. Cranky grot-rock from SE London.
Source: Windmill Brixton website