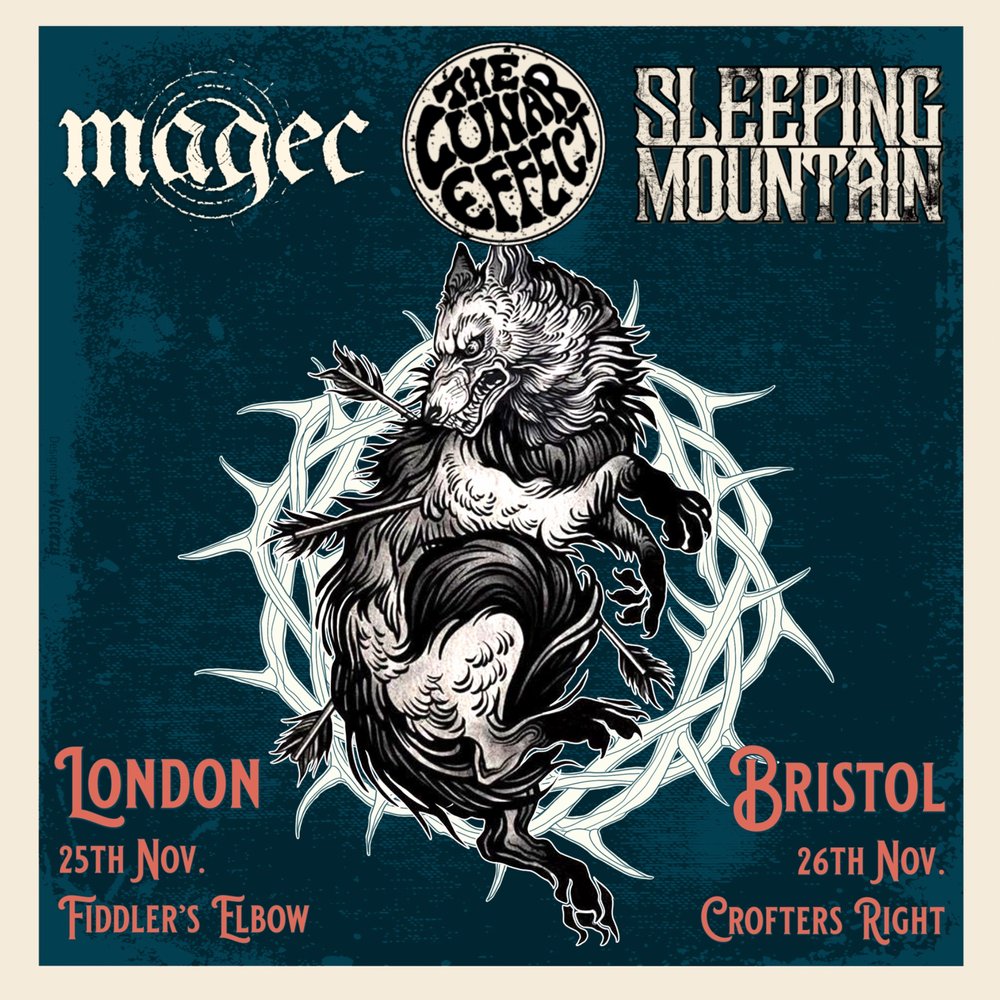 Teide productions is proud to present 'A night at the Fiddlers Elbow'. This line up has been carefully curated to ensure maximum quality from the first note to the last with a fantastic blend of Stoner, Psychedelic, Progressive and Hard Rock throughout. 

The Lunar Effect are a quartet with a flair for hair and a penchant for fuzzy, snarling riffs that been shaking the astral plane since their formation in 2016. Starting as a grunge outfit with a retro hard-rock impulse, they began to expand their sonic scope wand crash landed onto the stoner scene with their debut album 'Calm before the Calm' in 2019. With every song propelled into orbit by fuzz laden riffs, nasty enough to blow the moon dust off your amp, there is no denying the the Londoners mean business. Psychedelic visions and existential ideas are weved through their brooding vintage sound, while bending stoner rock into their own unique mould.
Sleeping Mountain are a 5 piece London Based Rock Band. Their live shows are intense and energetic affairs played with commitment and passion. They are currently working on recording their Debut single which they hope to have released for late 2022. They will be debuting and road testing new material.
MAGEC is a band born on the island of Tenerife, looking to explore the heavy and vertiginous sounds of Doom and Sludge and mixing it with more metallic sounds. In 2018 they release their first EP "Departure Island" (3DB Records), which leads them to participate in festivals and concerts all over Spain. After this they released in 2020 their second work "Ethereali Link" (Nooirax productions, Violence In The Veins, 3DB Records,
HeyBoy HeyGirl Records) with a more elaborated and enriched sound where the more harmonious sounds in the rhythmic and vocals stand out.
They are currently working on their third full-length while they continue with the presentation of their second album.
Source: The Fiddler's Elbow website