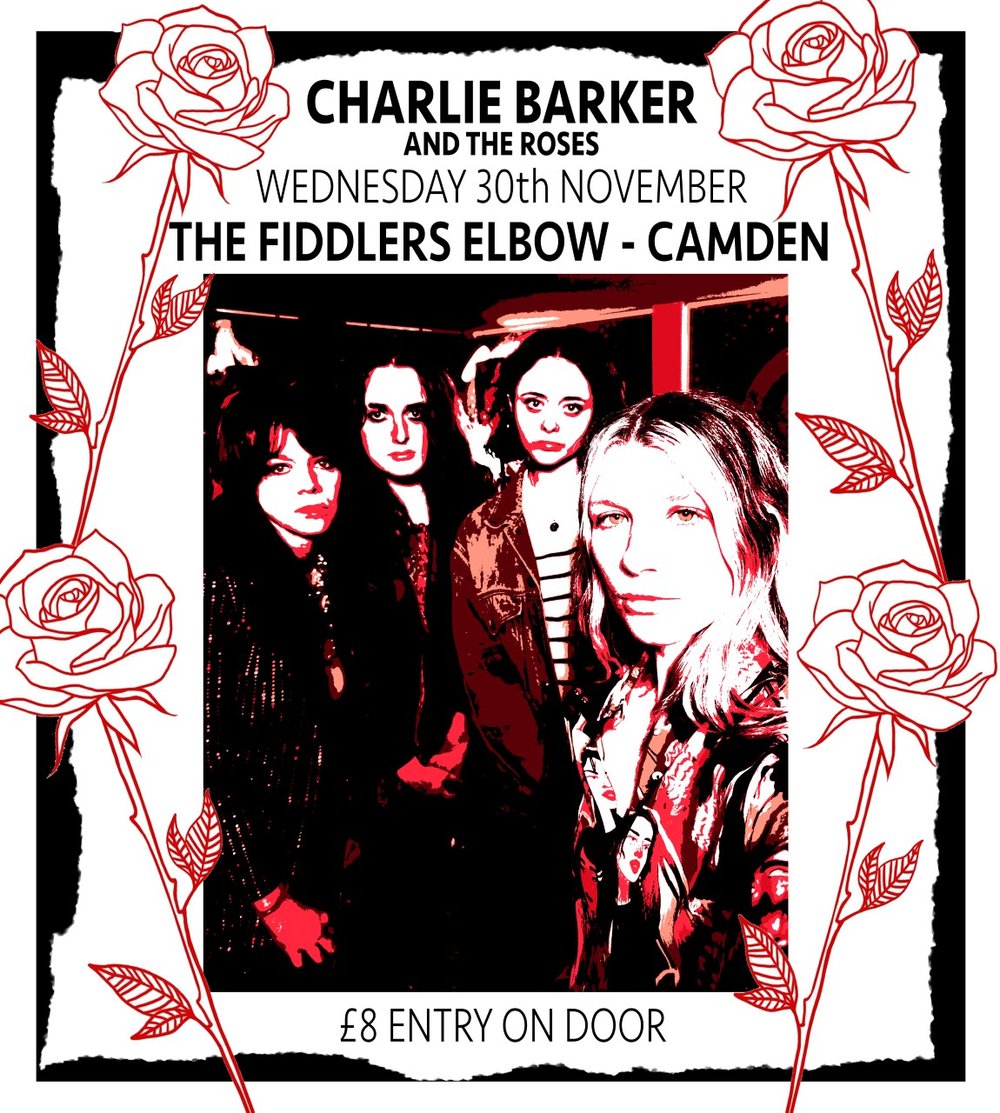 Mid week smasher. Brilliant line up!
£8 door
My Kind of Spider are a 3-piece group of indie/alt-rockers from Southeast London. Friends (or brothers) from birth, they play rock-ish music which strays into punk, prog and even jazzy elements. They like to have fun and make noise, but there are some quieter moments in the set too - always makes for a good show!
Charlie Barker
is an artist, musician and model taking the internet by storm with her eclectic style. Originally, they built up an online presence as a way to express their creativity through their passion for art and alternative culture, they carefully created playful versions of themselves and experimented with identity, often including an underlying message encouraging followers to unapologetically be themselves. Within months of graduating her Fine Art degree, Charlie soon discovered song writing, formed a duo, wrote an EP and went on tour with the American Dance duo Sofi Tukker. Sofi Tukker went on to produce Charlie's dance rock EP however Charlie decided against releasing it and continued to develop a distinguishable sound pairing metaphorical rhymes and looping infectious guitar riffs. Charlie features on Sofi Tukker's grammy nominated album Treehouse and designed the art work for Black Honey's debut self-titled album.
Charlie now has an EP ready to go and is set to release the first single from it (date tbc) "Love me Forever is a female empowerment track, it follows the bitter sweet narrative of a fictional character, she has a witty and sarcastic tone throughout the song, mocking being the wife roll she's expected to be and openly destroying her unbalanced relationship, she's chaotic but smart, she calls her guy out on his materialistic lifestyle and ironically screams "Love Me Forever" throughout the chorus."
THE BAND
With the help of the internet, Charlie has put together a band; Sara Stix on drums and backing vocals, her own project: The Pearl Hearts. Sara has played for award winning artists and has toured internationally. Lauren Madison on Rhythm guitar, Lauren is and self-taught up and coming guitarist, she is currently studying music performance and production at ACM Guildford. Emily Silk of Femegades brings the bass.
Louis Halsey
is a singer songwriter from Hackney. A regular on the acoustic stage at the Kendal Calling festival. Renowned for his soulful lyrics, and unforgettable tunes.
Source: The Fiddler's Elbow website