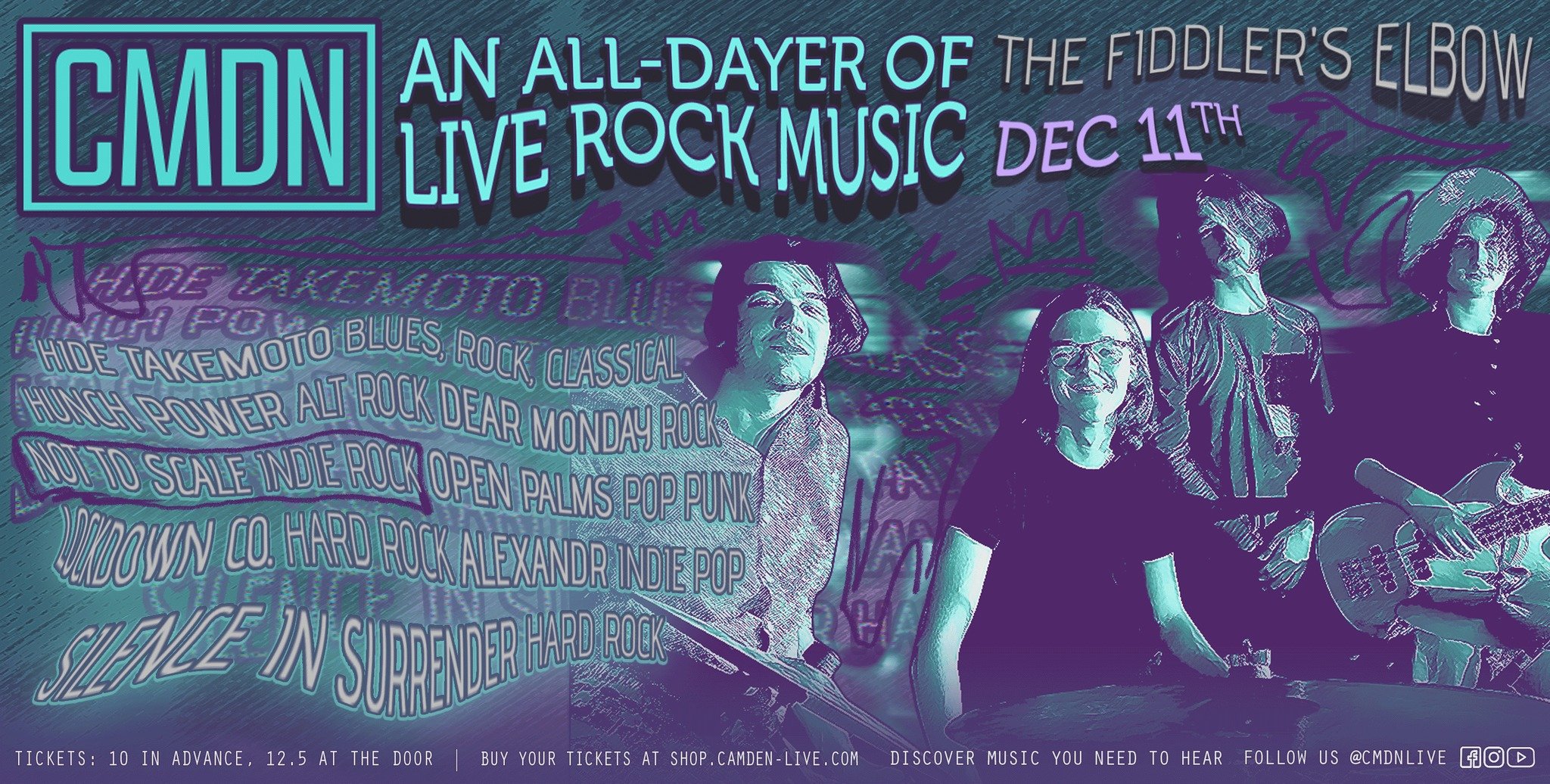 CMDN Presents- All Dayer Live Music Event At Camden's Legendary The Fiddler's Elbow. Incredible artists performing: Hide Takemoto, Not To Scale, Silence in Surrender, Lockdown Co., Open Palms and our new performers will join specially for you.
ALEXANDR - with the swagger, northern accents, dance beats and catchy guitar licks, you'd be forgiven for thinking you're reading this circa 1990.
DEAR MONDAY - Indie Rock band from Cambridge, UK - Energetic and electric vibes accompanied by catchy riffs and memorable melodies.
NOT TO SCALE - young, East-Londoners, who sound alright together - Miko (vocals/guitar), Roy (guitar), Zak Waller (drums), and Cyril Alexander (bass). With music that mixes influences of rock, punk and indie - both in sound AND spirit.
HUNCH POWER is an Alternative Rock band emerging from the thriving Nottingham music scene. Their songs are "hunch-powered" with unpredictable turns while being ridiculously catchy and reminiscent of Frank Turner, Rise Against, Manic Street Preachers, The Gaslight Anthem, Green Day, The Clash and of course Bruce Springsteen.
Discover music you NEED to hear!
Tix at shop.camden-live.com
Tickets £10.00 in advance / £12.50 at the door.
Source: The Fiddler's Elbow website