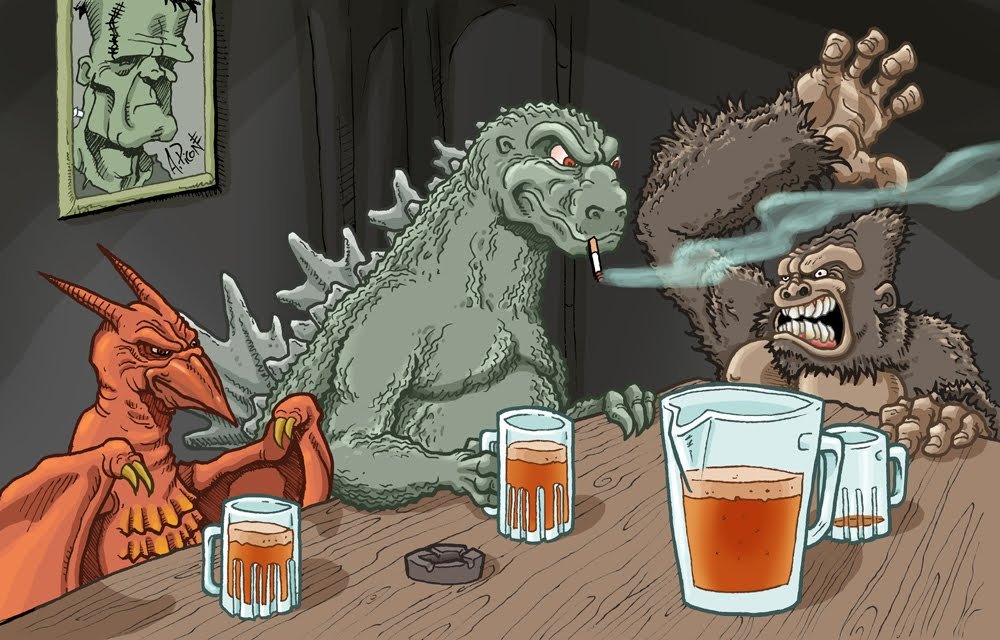 Xmas smasher! four top class bands….
Justin Light & The Midnighters
After writing, recording and releasing an album in the pandemic, in 2021 Justin played Landed Festival in Mid-Wales and joined The Daybreakers onstage the Tenby Blues Festival as well as performing two sets of his own material to his own packed-out venue. So far in 2022 Justin has written new material, found bandmates Woodie (bass) and Marcello (drums) on the London jam scene and has played Barnet Summertime Festival, secured a residency with The Guitar Social, agreed a slot with Ain't Nothing But… in Soho, booked a return to Tenby Blues Festival and is halfway through recording a second album with the band. Justin's song writing employs traditional blues structures, catchy hooks, sassy lyrics and is accompanied by a stinging guitar tone, groovy bass lines and incendiary drums.
Godzilla was too drunk to destroy Tokyo immediately surrounds you with a wall of groove and sound, mixing punk attitude, Brit-rock addiction and the riff-madness of Stoner, you can like them especially if you like Iggy pop, L7, Fu-Manchu or Ac/Dc ; Rock n roll enthusiast will not be disappointed they will rock your socks off !

Wild Talk elegantly straddles the line between gritty rock revelry and fizzy pop confections, leaving audiences simultaneously caught between shaking their hips and thrashing their hair. Overheated numbers like "Lips That Kill" and "Shake" flaunt a lusting red haze, while cheeky sing-alongs like "Hold Me Down" make sardonic cracks through broken lips. Arena-ready anthems like "Nicotine Tears" are a testament to Wild Talk's insatiability for audience involvement, leaving first timers with whiplash after seeing their high octane showmen cavort across the stage. A fiery London cocktail made up of drummer Alex McArov's carousel of snares and hi-hats, Charlie Murray's flirtatious bass grooves, raspy and exhilarating charges of vocalist Jax Rock, and a drop of scorching stringed salaciousness from guitarist Mark Janz, Wild Talk create an addictive sound and show that leave listeners jonesing for more.
Manor
A rock & roll band dripping with soulful melodies and bluesy licks—delivered with a hard-hitting punked-up style that turns even the weariest of heads.
"MANOR are solid proof that rock & roll is alive and well, and are looking at an exciting career ahead of them.
Just before Christmas, MANOR shared "Creepin' Crawler" and "Axe To Grind," alongside their most impressive single to date, "Divide & Conquer." Spanning over five minutes, the impressive song is driven by ska rhythms and infectious vocals, and does an amazing job at introducing MANOR to the world, ahead of their forthcoming debut album."—Noctis Magazine
Source: The Fiddler's Elbow website