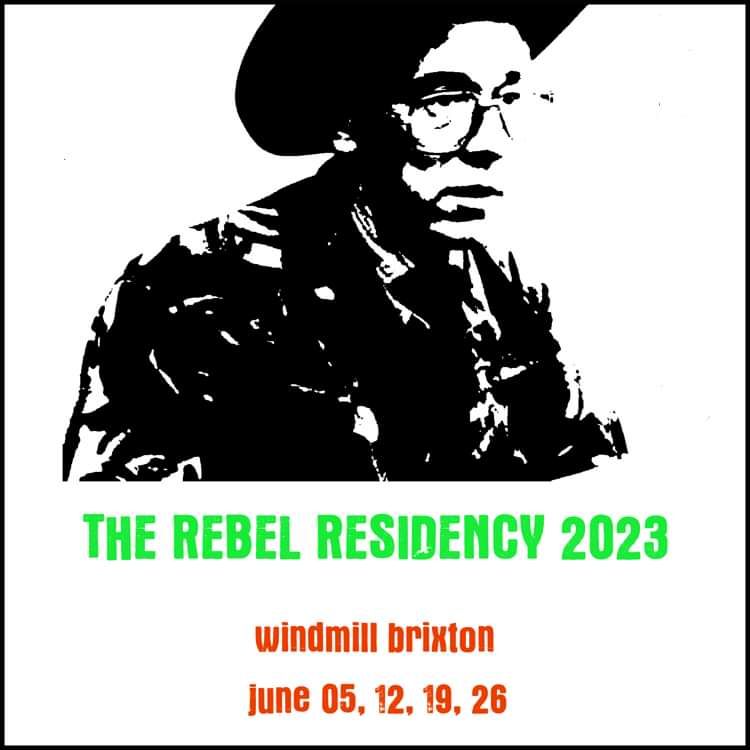 THE REBEL RESIDENCY 2023 Night #3
The Rebel has been a huge influence on many bands around south London so in 2017, we thought we'd give him a four-week residency and invite along some guests. They were such good times that we decided to make it an annual event and The Rebel plus guests will be playing every Monday in June - 5th, 12, 19th and 26th!
The alter ego of Country Teasers' Ben Wallers, The Rebel dates back to the tail-end of the 80s—having existed side-by-side throughout Country Teasers' prolific career—often releasing records at a steadier clip than Waller's main project with songs too madcap to fit into even their William-Burroughs-by-way-of-The-Residents take on country music.
Described as "where genius meets idiocy" by Mark Lamarr, DCW return to the Windmill with their fourth album 'The Ship (Necrologies)' under their belt, along with several 6Music sessions on Marc Riley and Cerys Matthews, and a support slot for The Fall back in 2012. With subject matter ranging from the president of Kazakhstan to erotic encounters with mermaids, DCW's dark tales continue to amuse and disturb.
Source: Windmill Brixton website