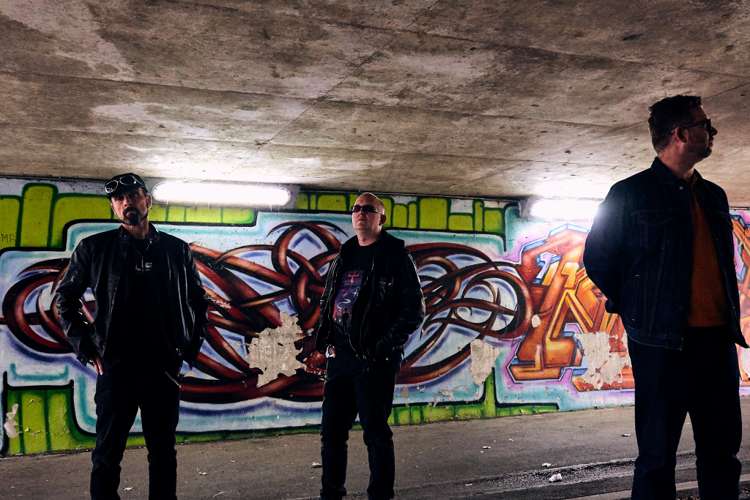 Sir-Vere album launch party, for the much anticipated Psychoballisticfunk album!!
Joined by special guests The Caulfield Beats, Brett B & the wonderful Elizabete Balcus... all in one very special night of beats, breaks & sonic mayhem.
Hosted by Mark Jones (Wall of Sound) Records DJ & Stevie Vega on the decks.
THE CAULFIELD BEATS (onstage 10.15pm)
Two-piece garage electronic band based in London
"Sharp-as-blades minimal techno with laidback indie vocals, hip hop and soul samples and a huge dose of blistering dancefloor energy" - Electronic Sound Magazine
"A riot of wiggly 303, searing bass and big bouncy beats...their sound is tinged with psyche and electro and is as loose as it is dynamic" - DJ Mag
SIR-VERE (onstage 930pm)
Sir-Vere release their debut album, Psychobalisticfunk October 26.
Expect a selection of finely sculpted, party-stoking breakbeats, techno bleeps, electro machinations, shuffling house rhythms and garage and jungle sub-bass tremors, all colliding with a storm of rousing, distorted guitars and punky, attitude heavy vocals of Craig Sir-Vere.
https://www.facebook.com/SiRVERE/
BRETT B (onstage 845pm)
London producer and dj Brett.B crafted his own sound which hangs over the genre of minimal pop and dance, with a heavy 90s house influence. His tracks bring acoustic and dance music together. Brett.B has previously had residencies in Ibiza, Manchester and more recently London.
https://www.facebook.com/thisismebrettb/
ELIZABETE BALČUS (onstage 8pm)
Latvian musician and actress who creates neo-psychedelic dream pop from surprising, collaged, genre juxtapositions that is simultaneously melodic and experimental. She works with a strong visual aesthetic that draws upon modern surrealism, contemporary fashion and geometric imagery.
Her new album "Conarium" is like a eulogy for the subconsciousness; it searches into the deepest depths. The spirit of the album is weirdly theatrical, welding together free-jazz flute improvisations, unearthly voice, electronic beats, ancient sounds, elements of chamber music and magical secret glitches. One of the instruments she plays is a synthesizer which enables her to play fruit and vegetables as instruments. Live performances engage the audience with a psychedelic and theatrical situation that is as befuddling as it is mesmerizing.
"She frequently employs her voice as another instrument with its whoops, shrieks and groans giving the impression of a ghostly opera singer, while at other times creating an eerie choir by multi tracking her vocals. Overall the album is a hazy, dreamy sonic delight (with just enough surprises) which leaves the listener in a blissed out trance like state, somewhere between the waking and sleeping as the album title suggests." *// Album review by Dave Hammond, *Sounds Magazine**
"Cocteau Twins meets Bjork. Great arrangement and gorgeous vocals (song "The Hanging Garden")" Vehlinggo.com
Source: Windmill Brixton website