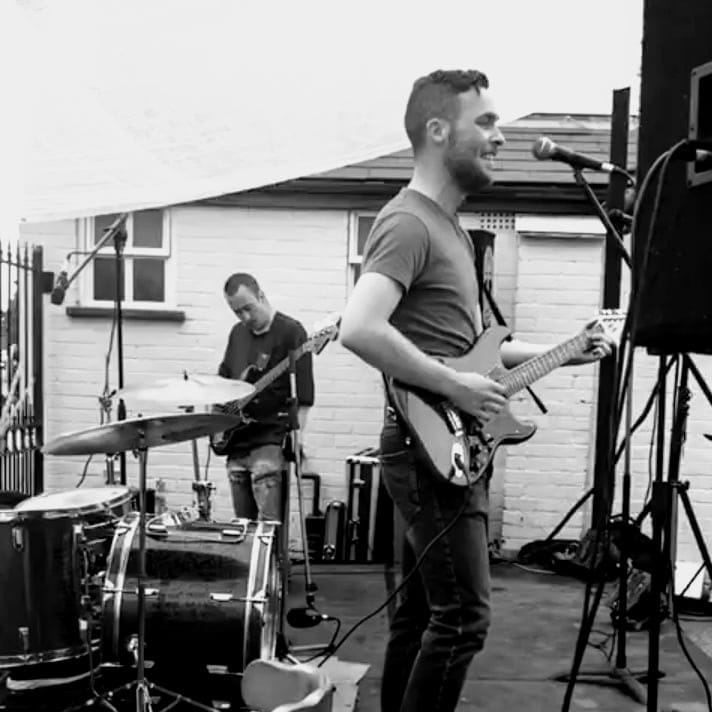 A great line up. Only £5 on the door
Blues rock band THIS SIDE UP are playing at the legendary London venue The Fiddler's Elbow in Camden. The band are comparatively new on the London scene, but they have a wealth of experience under their belts. Guitarist and vocalist Cían Talty is a multi-instrumentalist who has gigged extensively in his homeland of Ireland with various bands, including accompanying guitar hero Terry Reid on his 2017 tour. Max Wright is a respected jazz session drummer, and Rob Veale plays a mean bass, with a definite Nile Rogers vibe.

The guys met through blues and jazz sessions in West Drayton, and have honed their craft gigging in the Harrow and Wembley and Uxbridge areas, specialising in performing old classics with a modern tone, and some sparkling originals.
Laure Chan and William Jack are a London-based classical crossover violin andcello/guitar duo. After collaborating as classical students in Vienna, they developed a common interest in expanding the musical capabilities of their instruments and breaking down barriers between genres and cultures.
Their encounters with various styles has inspired both artists to collaborate as composers in creating new progressive works that fuse together folk, rock, Latin, film, jazz and classical elements. Together they've enraptured audiences from concert halls and churches to restaurants and bars. They aim to encourage their contemporaries to explore new realms of musical creativity and reach out to wider audiences.
Symphonie
A mixture of eccentric and catchy electric lead guitar riffs, powerful acoustic rhythm guitar, solid and technical drumming, melodic and driving bass, all topped off with magical, soaring violin solos and a combination of male/female vocals. That's Symphonie.
Zak Stinchcombe
Rockabilly-inspired Electric Folk - Influences
The Jim Jones Revue, The Rolling Stones, Bob Dylan, Tim Buckley, The Stray Cats
Source: The Fiddler's Elbow website