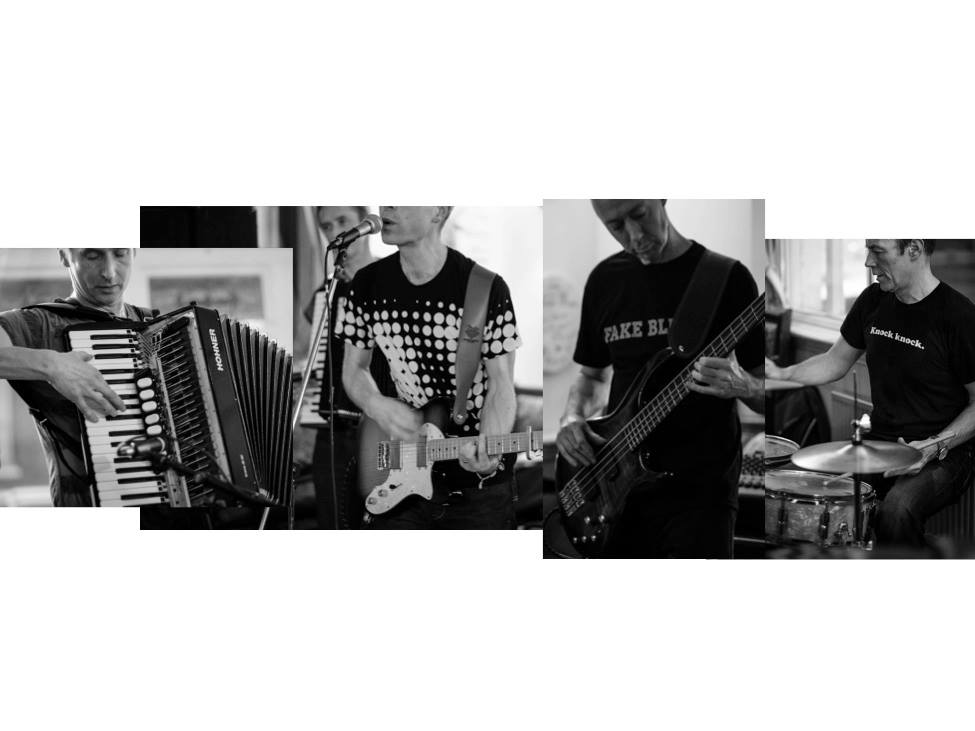 Ember Rev came together early 2016 to play the nervous & neurotic accordian-driven tunes of Cambridge singer-songwriter Dan Ecclestone. Initially ploughing a folk-rock furrow, debut album …it was all fields around here was all ukuleles and autoharps. Last year's critically acclaimed Premonition & Ruin shifted the sound up several gears and the complex asymmetrical rhythms heard in their current set are pushing the band in a darker direction.
Reworking and repurposing familiar forms that recall the percussive Africana of Talking Heads and the accordian-led romance of Arcade Fire; alternately rattling and stuttering then piledriving at breakneck speed, it's a sound that demands you keep coming back.
'absolutely blown away…stunning…. pure ingenious Art Rock passion, which is riddled with so much complexity it should be any self-respecting audiophile's absolute dream'.
(A&R Factory)
'Powerful...a disruptive, edgy opus'
(Cambridge Music Reviews)
Nobody Walks In L.A
. are an American rock band
Source: The Fiddler's Elbow website