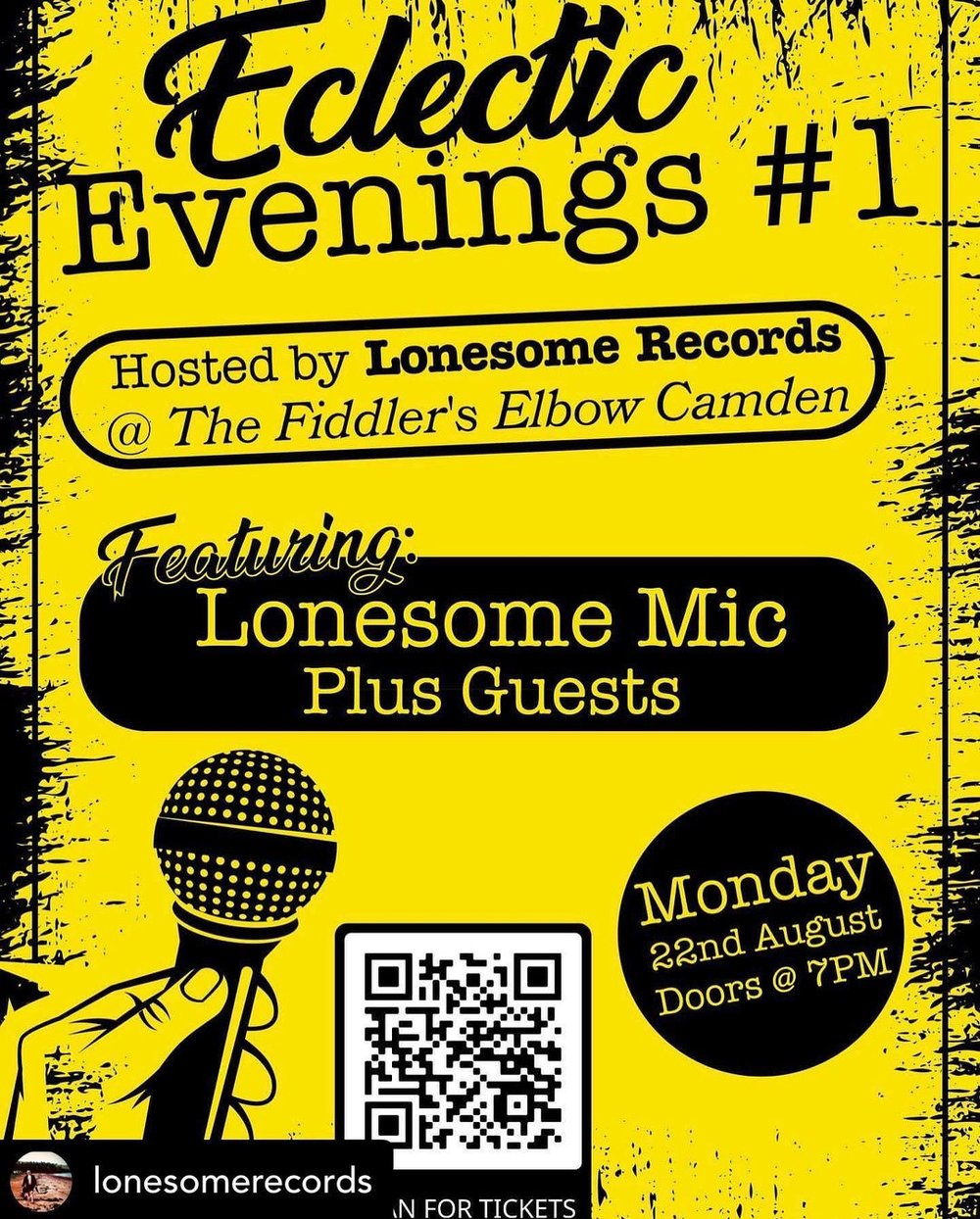 As promised, we here at Lonesome Mic] have a super exciting announcement to make…
Following the success of our inaugural event, #lonesomemicnight , we are thrilled to announce that we are hosting a second event at @fiddlerselbowcamden this summer!!
With our events having undergone a rebranding, we are pleased to invite you all to the first #eclecticevenings event, taking place on Monday 22nd August 2022!
Eclectic Evenings events will host an array of local and emerging talent, offering live events that reflects the average music fan's taste and London's diversity.
The lineup (yet to be announced) will include everything from spoken word to post-punk to jazz all in one night!
Please help to make the first Eclectic Evenings event as special as possible by joining us and bringing all your friends! You can buy tickets from the link in the bio. We look forward to seeing you all at The Fiddler's Elbow on Monday 22nd August!
Source: The Fiddler's Elbow website