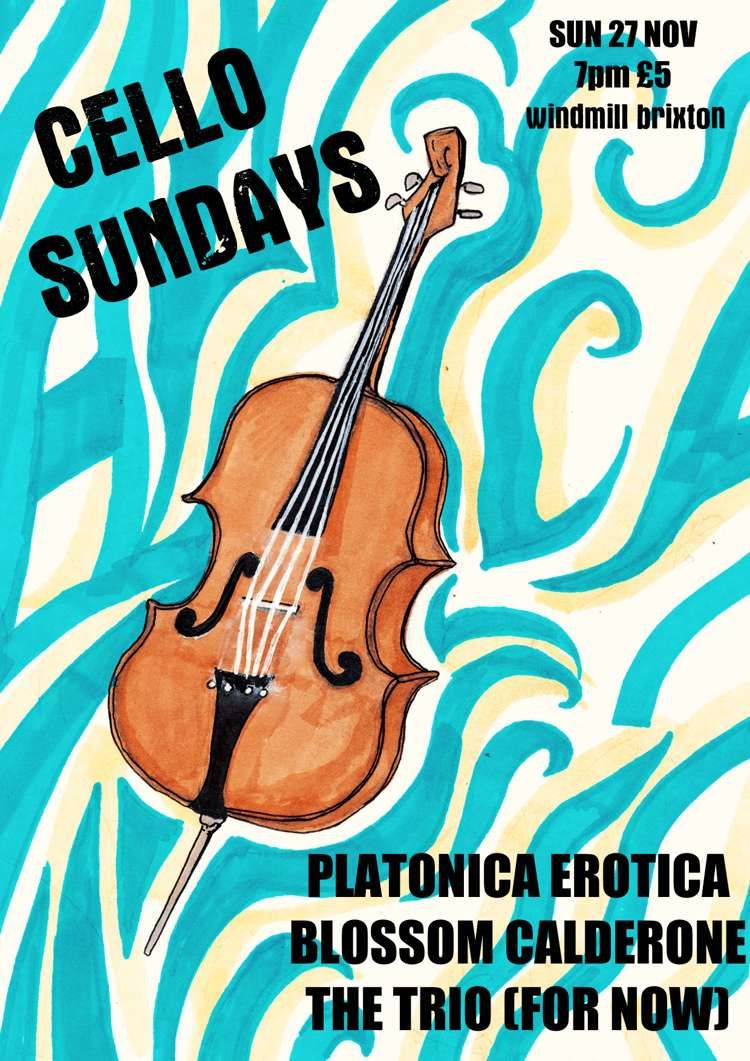 Introducing Cello Sundays, hopefully the first of many. We love the sound of the cello - with or without amplication - and we've assembled a bill ranging from pop to experimentalism to celebrate this great instrument and the people who play them. Come along and expand your mind!
With a brooding beauty in her voice akin to Lana Del Rey, but with a heavy dose of self-awareness and knife-edge wit, Platonica Erotica's world is seductively romantic and sophisticated. Her full band features Louis on cello who you might also have come across through his superb solo project Slow Cooked.
BLOSSOM CALDERONE - superb - mostly sad but sometimes joyous - pop songs with a classical twist featuring Blossom on cello as part of a quartet
Brighton quartet who have been labelled as one of the country's most spellbinding new bands. Expect a ritualistic mash-up of folksong, yelping punk and drone.
THE TRIO (FOR NOW)
Offshoot of The Orchestra (For Now), playing some new material written for this special and landmark night. The same surprising approach to genre. Expect modern production, ambitious writing and of course some wicked cello
Source: Windmill Brixton website